Temmie Ovwassa Says Every Nigerian Family Has At Least One Pedophile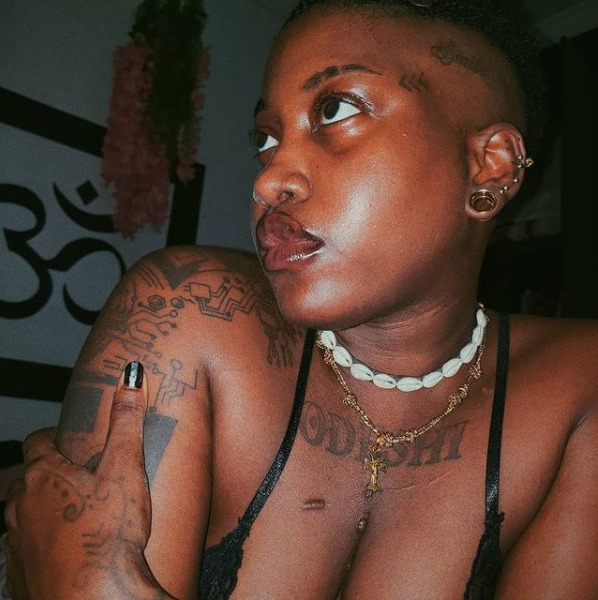 The singer also admitted to being a lesbian in a series of tweets.
Musician Temmie Ovwassa has noted that she is gladly living as a lesbian and does not have to worry about getting pregnant 'accidentally' and bearing children. The former YBNL singer made her views known in a series of tweets on Friday morning.
Temmie also believes that the "Average Nigerian Family has AT LEAST 1 pedophile they're protecting or refusing to talk about,'' noting that it is unwise to bear kids in such situation.
The controversial singer further opined that she is doing the best for her kids by not bearing them because there are no laws protecting Nigerian children from abuse. It will be recalled that the singer once revealed how she was abused as a child with her mother failing to act despite being aware of the situation.
Lesbianism just like every other same-sex sexual acts have been outlawed by the Nigerian government. Ovwassa might face trial if she is caught in the act of lesbianism.
Source
Twitter
Featured Image Credit: Instagram @ybnprincess