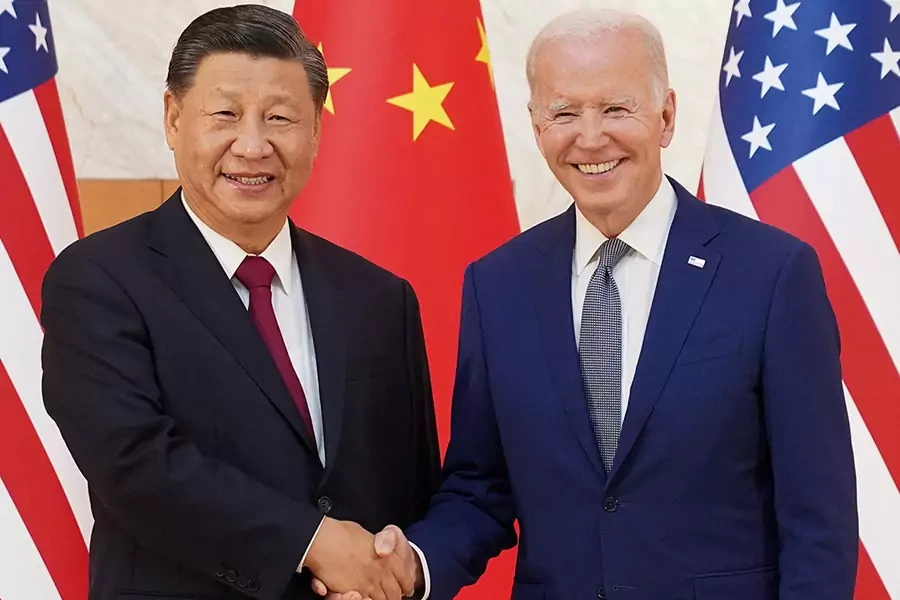 President Biden had a strong message for President Xi Jinping of China during his State of the Union address on Tuesday, February 7, 2023.
President Joe Biden has threatened to respond if China threatens the sovereignty of the United States. Biden reiterated the commitment of the US to working with the Asian nation to promote its interests and those of the globe.
The US President made these remarks during his State of the Union address on Tuesday, February 7, 2023.
Biden warned:
"But make no mistake about it; as we made clear last week, if China threatens our sovereignty, we will act to protect our country. And we did.''
It will be recalled that the US shot down a spy balloon suspected to belong to China on February 5, 2023. The balloon flew over the country for days before being shot down by the government's missile off South Carolina's Atlantic coast.
Related: US Election: Russia And China Refuse To Congratulate Biden
In his address, Biden said the US is more interested in competition than conflict with China as ties between the two countries continue to be severe.
The US President said:
"I will make no apologies that we are investing to make America strong. Investing in American innovation, in industries that will define the future, and that China's government is intent on dominating. The world is faced with serious challenges. But in the past two years, democracies have become stronger, not weaker. Autocracies have grown weaker, not stronger.''
Further, Biden said the allies are raising their game by spending more and taking more action. He also noted that talks between partners in the Atlantic and Pacific are cordial, while "those who bet against America are learning just how wrong they are. It's never a good bet to bet against America.''
China has yet to respond to Biden's address.
(Pulse)