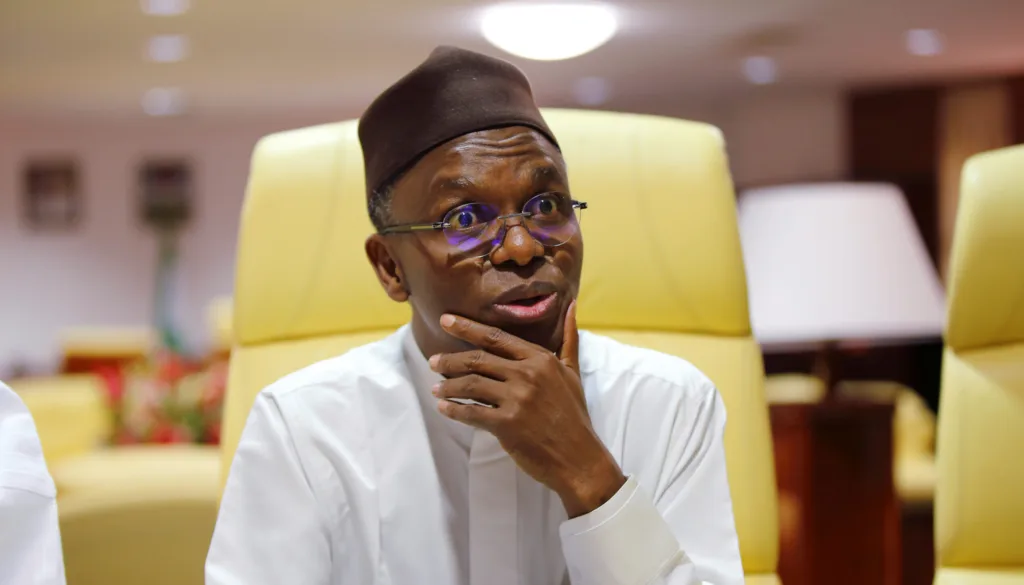 El-Rufai told citizens to disregard the CBN deadline.
Governor of Kaduna State Nasir El-Rufai has told citizens to disregard the February 10, 2023 deadline set by the Central Bank of Nigeria for the use of old naira notes.
El-Rufai urged Nigerians to continue transacting with old naira notes and promised that if Asiwaju Bola Ahmed Tinubu wins the 2023 presidential election, he will reverse the fire brigade approach of the Buhari administration towards the deadline.
El-Rufai said:
"Everyone, especially people in Kaduna should not be disturbed because of the naira swap deadline. Continue running your businesses and daily activities with whatever notes (old or new) you have. And we will make sure to address this problem as soon as we win the election. That will be the first issue to tackle if we win the election."
The former FCT Minister made his opinion public while addressing a political audience in the northern Nigerian state. He advised Nigerians to stop trooping to banks to swap their old naira notes for the new ones.
A Supreme Court ruling on Wednesday, February 8, 2023, halted the decision of the Godwin Emefiele-led CBN, which set February 10 as the deadline for old denominations of the N200, N500, and N1000 to cease from being legal tender in the country.
Related: El-Rufai Extends Ban On Commercial Bikes In Kaduna State
Nigerians have been dealt a great blow by the decision of the Central Bank, as endless queues are now the order of the day in banks as citizens seek to deposit old naira notes in exchange for the new currency.
Governor El-Rufai further said:
"Don't rush yourself into taking old naira notes to the bank, and wasting your time in the unnecessary queues at the bank. Nobody can stop you (people) from using the notes…When we come to power, (Insha Allah), if Bola Tinubu becomes the president, we'll give people more time to get rid of the old naira notes."
It is left to be seen what decision will be taken by the federal government on February 10, 2023.