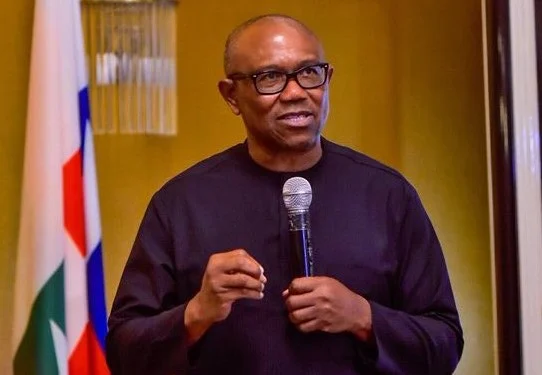 Peter Obi is confident about winning the presidential election.
The Labour Party's presidential candidate, Peter Obi, has expressed uncertainty about the future of Nigeria if citizens fail to get it right at the 2023 presidential poll. Obi made his views known in Abuja during the public presentation of a book titled 'Peter Obi: Many Voices, One Perspective.'
The former Anambra State governor said:
"If we get it wrong, nobody can tell what next will happen. In all I am doing, I will always wish Nigeria the best…I know you will, too and in doing that, I urge you to be part of the new Nigeria Datti, and I are fighting for."
Obi noted that the presidential election is very important in Nigeria's political history and urged electorates to vote for him at the February 25, 2023, poll.
He said:
"We are committed to it; as I told all the supporters, we need people. We need all of you to support us, especially in these final days to reach the end of this phase. Nigeria has suffered a lot. This is a great country that can be turned around. We cannot succeed without your intervention, so as you launch this book, please be part of what we are doing to change Nigeria."
A Nigerian data intelligence group, Stears, predicted a Peter Obi victory at the polls after conducting a poll that showed that the former Anambra State governor is "Nigeria's most popular presidential candidate." Stears said a large voter turnout would mean victory for Peter Obi.
African-oriented consulting firm, New Nextier, also predicted victory for Obi after conducting a poll.
Related: Peter Obi Replies Tinubu's "Mr Stingy'' Remarks
Peter Obi will be aiming to defeat rivals, Asiwaju Bola Ahmed Tinubu of the ruling All Progressive Congress (APC) and Atiku Abubakar of the Peoples Democratic Party.
President Muhammadu Buhari has assured Nigerians of a peaceful election, insisting that his administration wants to leave a legacy of ensuring Nigerians feel confident while voting for candidates of their choice.
(Peoples Gazette)