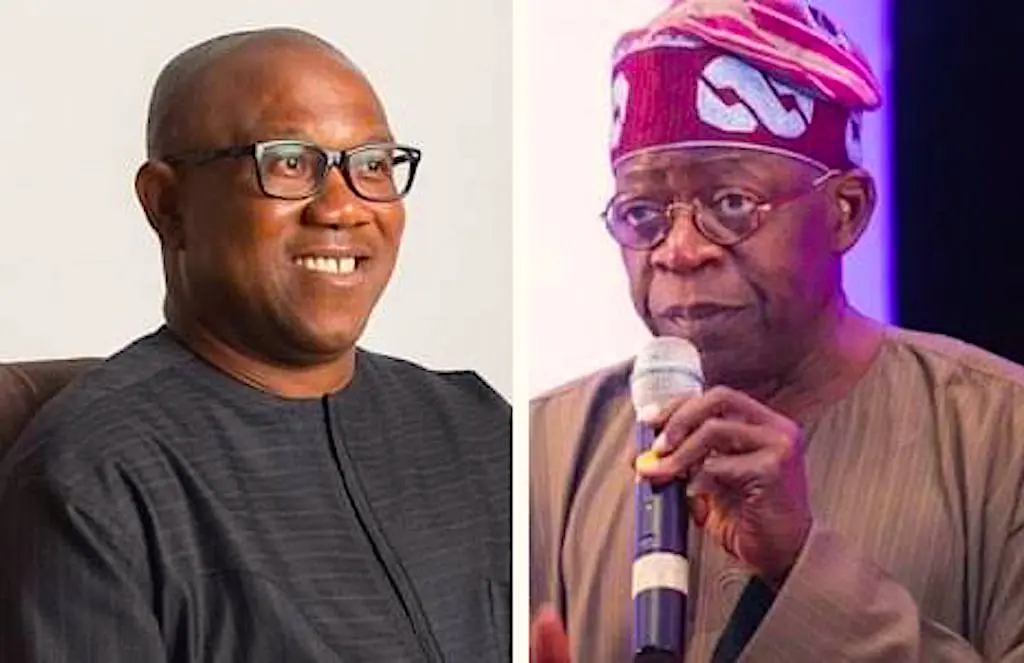 Obi said he cannot be blamed for refusing to steal public funds.
Presidential candidate of the Labour Party, Peter Obi, has expressed displeasure over comments made by the presidential candidate of the ruling All Progressive Congress (APC), Asiwaju Bola Ahmed Tinubu, describing him as "Mr Stingy.''
Tinubu during his campaign speech in Ondo State on Saturday, January 7, 2022, claimed that Obi saved money rather than people during his tenure as governor of Anambra State and likened Obi to parents who are stingy and allow their children suffer.
The former Lagos State governor said:
"All he could do was boast that he saved money. But I tell you it is a wicked parent that holds money in his hand yet allows his children to starve. Likewise, it is a heartless governor who holds back money when people went hungry, and schools, road, and clinics went into disrepair. Neither the city-dweller nor farmer prospered under him.''
Peter Obi during an interview on Channels TV replied Tinubu by insisting that corruption perception index is one of the challenges bedeviling the country and argued that he cannot be faulted for refusing to embezzle public funds.
Obi said:
"It's good that when my opponents talk. Let us talk about corruption. One of the things that are killing this country today is Corruption Perception Index, which is measured by how you manage public assets, nepotism, how you share the land, how you manage your money, and everything. I've challenged everyone to say, 'Go and see whether there is anywhere a kobo of Anambra State money is missing.' Saving has now become an issue. When people have stolen all the money and impoverished the country and you are now questioning a man who left the money without anybody telling me to leave it and go"
Peter Obi remains one of the few Nigerian politicians that have not been linked with embezzlement of public funds.
Source
Pulse NG