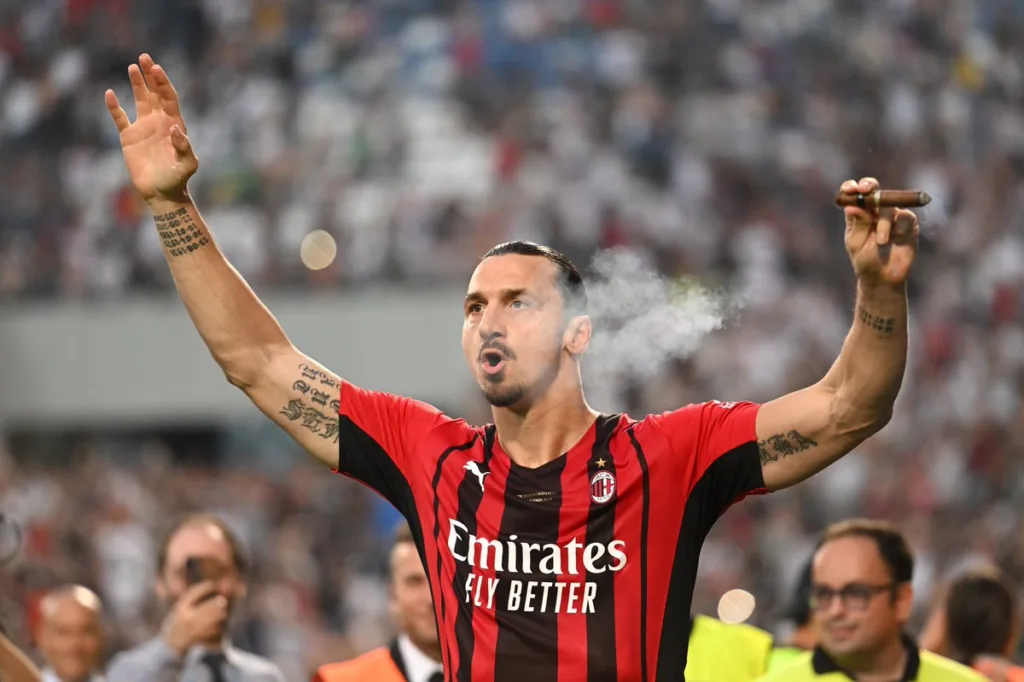 Ibrahimovic is back from a knee injury that has sidelined him for over six months.
Zlatan Ibrahimovic has said that he is still god and has a lot to offer AC Milan in their quest for the Serie A title. So far, a summer knee injury has hindered the Swedish striker from making any appearances for the Italian champions this season, but he has vowed to prove doubters wrong once he returns to the field of play.
The former Manchester United striker made his vow during an interview with Sportmediaset:
"I'm still god, I'm still number 1, now I'm back and the music changes. I have so much desire, I want to do so many things, what I lost in these seven or eight months. I lost time. Team in crisis? I'm not worried, these are normal moments within a season. Now we have to talk little and prove our worth on the pitch.''
Related: ''Who gave FIFA EA Sport permission to use my name and face?''- Zlatan Ibrahimovic Roars
Reacting to criticism, Ibra said:
"It's normal, because if they don't criticise you, you're not at the top. They've been criticising me for 25 years because I'm number 1, I'm used to it. It's like putting petrol on the fire and when you play with fire you get burnt. Do I still feel like God? Of course, nothing changes.''
Ibra also said he feels "very good. I'm back in the squad and I feel free, free on and off the pitch. It means I'm fine. In this period I did everything to help coach, staff and club from outside. I was patient because I had to come back to the top, the recovery is going according to plan."
The AC Milan striker is one of the greatest in the history of world football. He has played for top European sides like FC Barcelona, Juventus, Paris Saint Germain (PSG), and a few others.