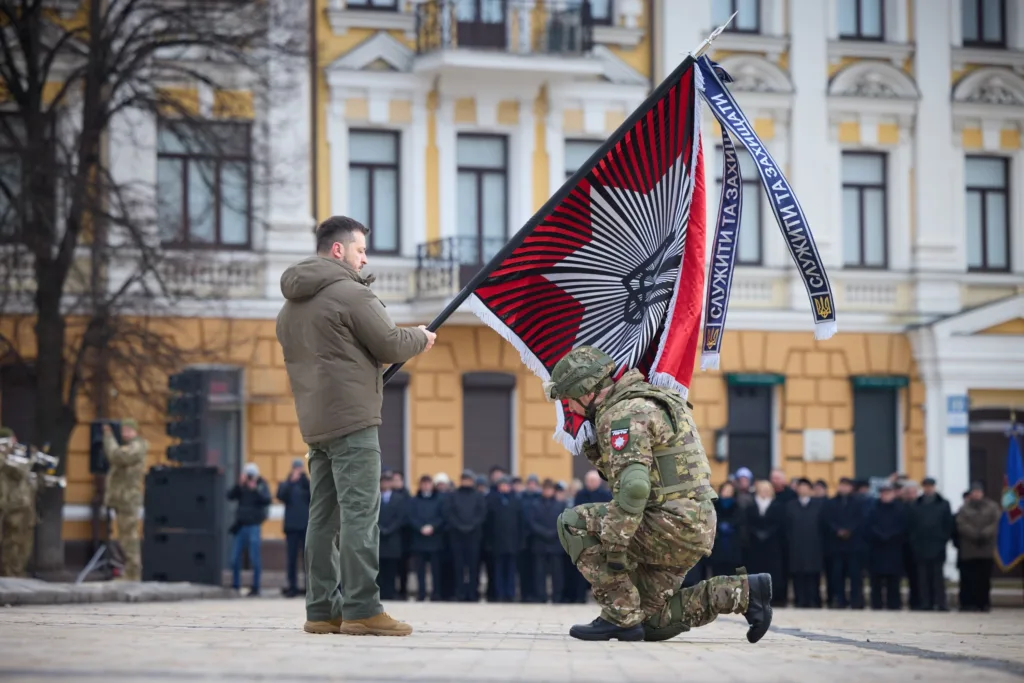 The president of Ukraine has vowed to fight until victory.
On February 24, 2023, Ukraine marked the first Remembrance Day of the war against Russia. The Eastern European country paid tribute to its citizens who have lost their lives in the war, which has entered its second year with the possibility of an end not yet in sight. While Ukraine has vowed to fight until victory, Russia has said its forces are making gains in the east.
President Volodymyr Zelenskiy struggled to hold back tears when the Ukrainian anthem was played during a remembrance ceremony at St. Sophia Square in Kyiv.
Zelenskiy, who bestowed medals on Ukrainian soldiers, one on crutches due to the war, and the mother of a fallen soldier, vowed to gain victory against Putin's Russia.
President Zelenskiy said:
"We have become one family. There are no more strangers among us … Ukrainians have sheltered Ukrainians, opened their homes and hearts to those who were forced to flee the war. We withstand all threats, shelling, cluster bombs, cruise missiles, kamikaze drones, blackouts and cold. We are stronger than that. We were not defeated. And we will do everything to gain victory this year."
The Ukrainian leader will attend an online summit that will have in attendance the President of the United States, Joe Biden, and leaders of the Group of Seven wealthy democracies as Ukraine looks forward to more support and heavy sanctions on Russia.
Related: Russia Vs Ukraine: US Pledges More Military Presence In Europe
Ukrainian citizens, who have settled for hiding in bomb shelters and supporting efforts made by soldiers to win the war, reflected on the impacts of the war on them.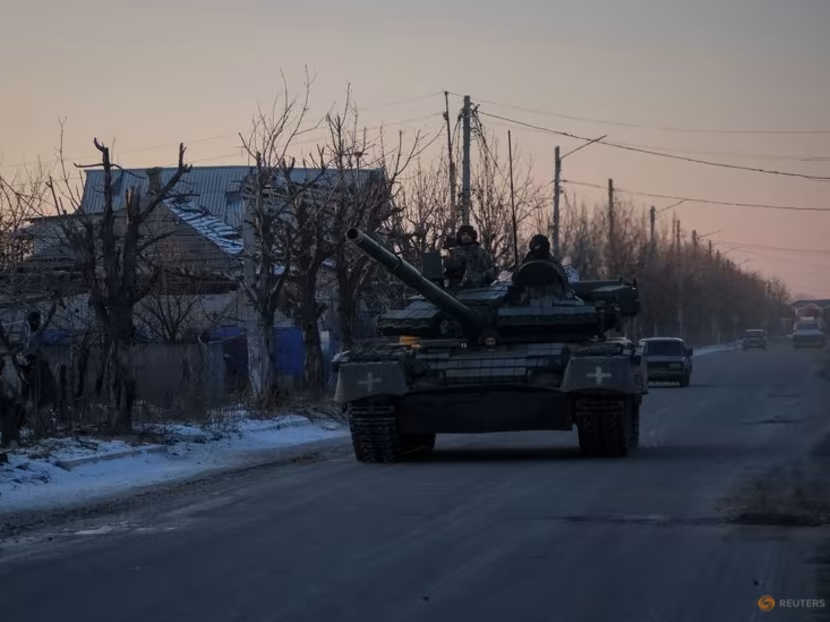 A 75-year-old employee in Kyiv Valentyna Kysan said:
"I buried my son who died in military service. I also buried my husband. I think it's very clear to you, I'm on my own now and it's very, very hard. I wish you a nice, peaceful day, and that such a thing will never be repeated in your lives."
The United Nations has called for an end to the war.
(Reuters)