Nancy Isime Reveals Actors She Loves Kissing On Set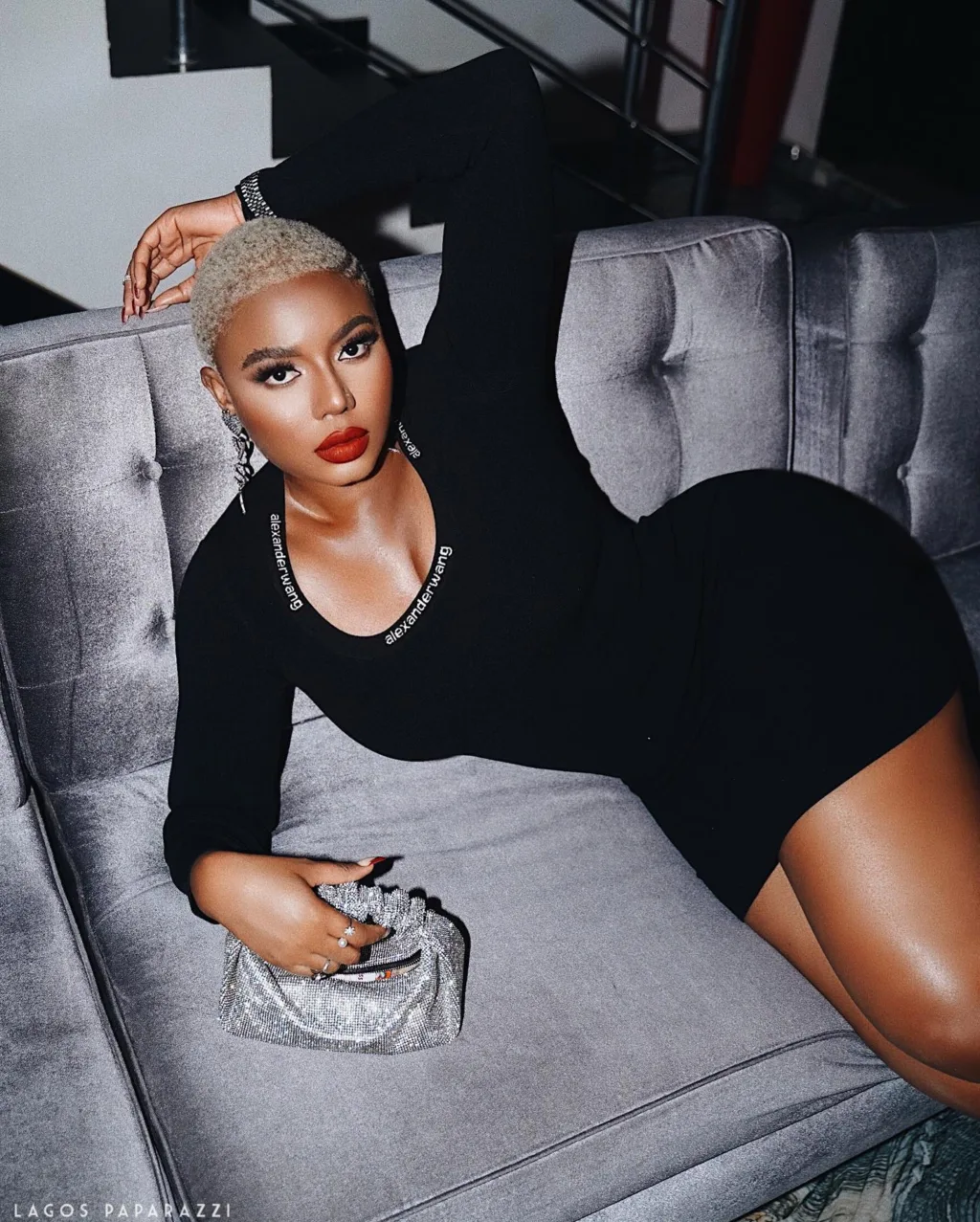 Nancy Isime has appeared in several intimate movie scenes.
Nancy Isime has shed some light on how she feels about engaging in romantic scenes in movies.
The Nollywood actor made headlines after a nude scene in the hit film Shanty Town showed her breasts, but she was quick to dismiss the scene and went as far as sharing a behind-the-scenes video online to prove that the scene was done by a double.
In an interview with media personality Ehiz Dada Boy, the thespian opened up about how uncomfortable she gets with romantic scenes.
She said:
"Well, it's a script, and yes, I do kiss in movies. But why will I enjoy it? 5,000 people around you. Enjoy what? I never enjoy doing anything. There are cameras around; it's a scene.''
Isime, who has appeared in hit films such as "Kambili" and "Living In Bondage,'' prefers to "actually have kissing scenes with seasoned actors who understand the professionalism of a kissing scene or a sex scene.''
According to her, seasoned actors have a better understanding of romantic roles on a professional level.
Isime said:
"Sex scene, of course, because everybody is all dressed up, but there is movement." So there are literally people who understand the job, are focused, and are literally just running through a script."
Related: Nancy Isime Was Suicidal And Did Not Know She Would Be Alive For 30th Birthday
When quizzed about the possibility of going topless in a movie, the Shanty Town actor said, "I don't know. I don't know, that's the truth. I don't know. I've not been met with that kind of script. It has to be for a scene that is probably not sexual. Probably something that maybe something is happening. Like Blood Sisters now. Something like there's a killer coming, so there's too much suspense for you to even look at my breast. Do you understand?"
The representation of nude scenes in movies has always generated controversy in a Nigerian society that is highly religious. Actors and actresses come under heavy criticism for showing sensitive parts of their bodies on set.