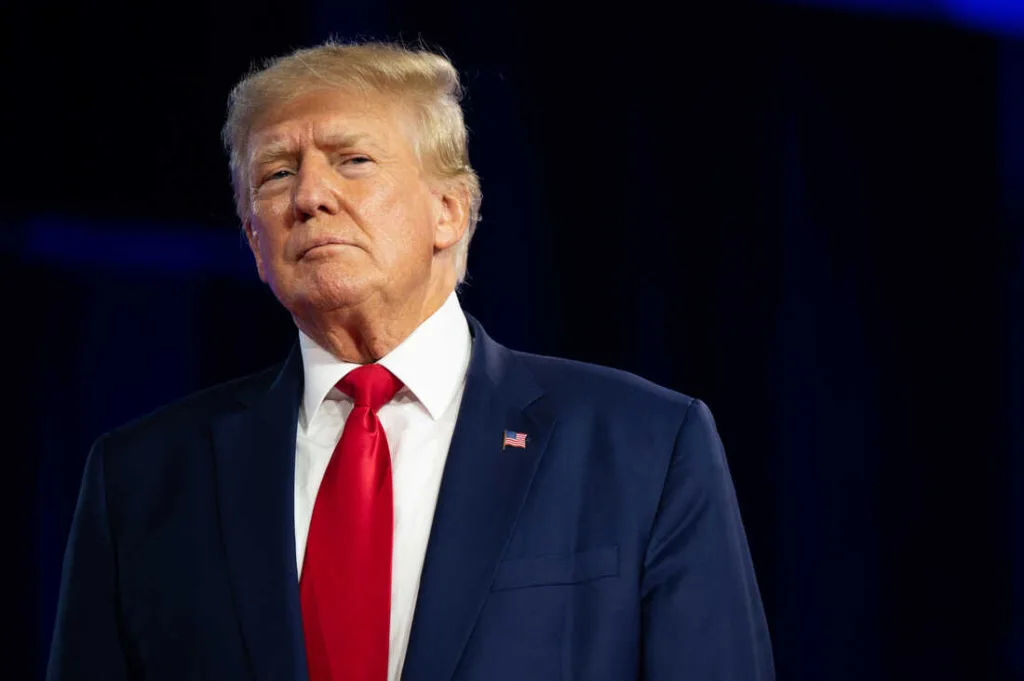 Trump flew into New York from Florida on Monday and is expected to appear in court on Tuesday.
Donald Trump is expected to turn himself in to a court on Tuesday as he is set to be charged with criminal offenses.
Trump, 76, is the front-runner for the Republican Party's 2024 presidential ticket.
His supporters have surrounded the Manhattan courthouse in New York, where he is due to appear.
Trump, who lost his bid for a second term in office to Joe Biden in the 2020 presidential election, is the first sitting or former American president to face criminal charges.
The billionaire businessman was indicted last week by a Manhattan grand jury over a case relating to his alleged hush money payment to popular pornography actor Stormy Daniels.
He has insisted that he is innocent and is expected to plead not guilty. The specific charges against the former American leader have yet to be revealed.
Related: Trump Officially Declare Interest To Run For US Presidency In 2024
In a fundraising email sent out by Trump on Tuesday morning, he said:
"Today (Tuesday) is the day that a ruling political party ARRESTS its leading opponent for having committed NO CRIME.''
Trump flew from his Florida home to New York on Monday, and is expected to appear in court by 2:15 p.m. (18:15 GMT) to hear charges and possibly enter a plea.
The police are having a tough time trying to contain Trump's supporters and his detractors at the Manhattan courthouse.
Barricades were set up by the police to separate his supporters and critics. "Let's keep it civil, folks," a police officer was heard saying.