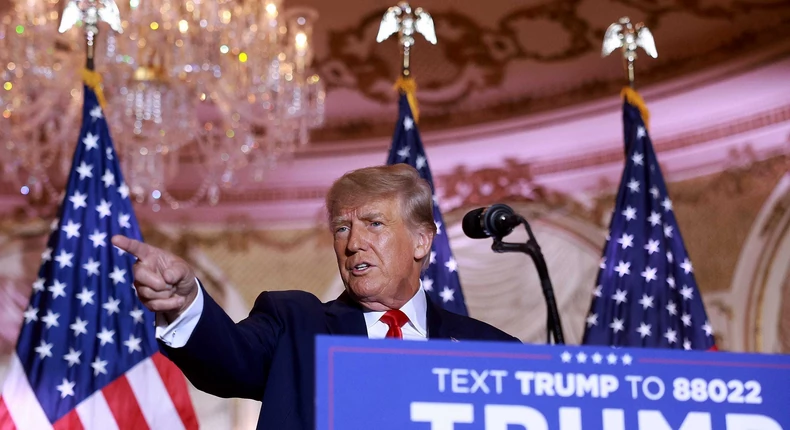 Trump made his announcement on Tuesday night.
Former President of the United States, Donald Trump, has declared his intention to run for the country's presidency in 2024. Trump made his presidential bid public on Tuesday night, November 15, 2022, at his Mar-a-Lago estate, Florida, which is expected to serve as the headquarter of his campaign.
Trump made his bid public after filing a statement of candidacy with the Federal Election Commission, saying amidst cheers:
"In order to make America great and glorious again, I am tonight announcing my candidacy for president of the United States.''
Trump's announcement makes him the first major candidate to declare his intention nearly two years to the election as he looks to beat other Republican candidates such as former vice president, Mike Pence, who is likely to vie for the Republican ticket.
The 76-year-old told supporters during his announcement: "Two years ago, we were a great nation, and soon, we will be a great nation again.'' He would go on insist that "This is not just a campaign. This is a quest to save our country.''
When asked in Indonesia if he had any reaction to Trump's announcement, President Joe Biden said "No, not really.''
If Trump wins in 2024, he will become only the second commander-in-chief to be elected for two nonconsecutive terms.
Sources
CBS
CNN