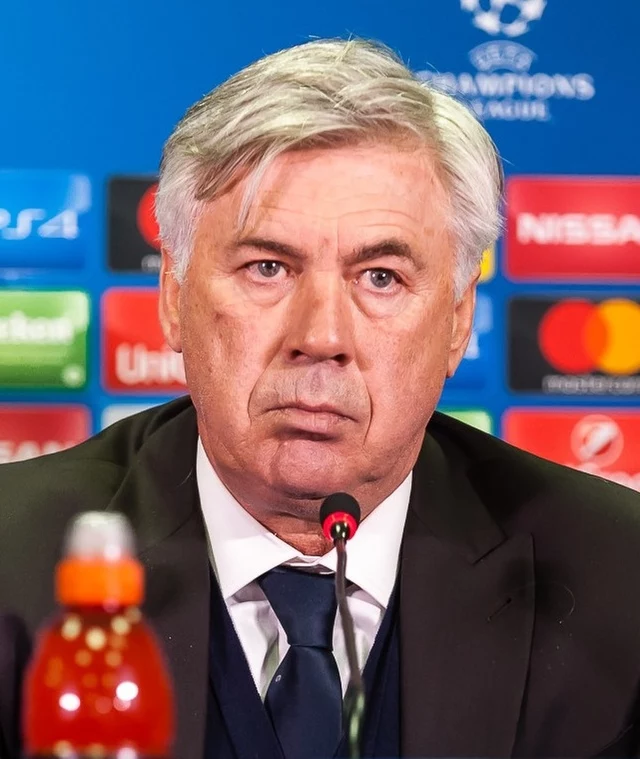 Ancelotti believes that the performances of other European clubs in the Champions League prove that there is no big gap between the EPL and other European leagues.
Carlo Ancelotti has challenged the popular claim that the English Premier League is the best in Europe and the world.
Ancelotti, 63, is on a quest to win Real Madrid a record-extending 15th UEFA Champions League title.
Real Madrid beat Chelsea 2-0 in the first leg of their Champions League quarterfinal tie at the Santiago Bernabeu on Wednesday.
A first-half goal from Karim Benzema and a solo effort from Marco Asensio in the second half were all the Spanish heavyweights needed to see off the English giants.
Ancelotti is one of the few football coaches to have managed a side in Europe's top five leagues.
He won the English Premier League title during his time with Chelsea but is unsure whether the English league is the best in the globe.
Related: Barcelona Too Down To Compete Against Madrid- Ancelotti
The Italian tactician pointed at the success of teams from other European countries in the Champions League and questioned the popular claim that the EPL is the biggest in the globe.
Ancelotti opined during Friday's pre-match conference ahead of Real Madrid's La Liga clash against Cadiz on Saturday:
"English football has several highly competitive teams, they're strong and they have too quality players.
"I'm not surprised the English sides are the favourites, as is the case with Manchester City. You might think there is a gap but European football is showing otherwise.
"Last year two Spanish teams made the Champions League semi-finals and this year, Italian football took three teams to the quarters.
"European football is more competitive than what it might seem and what the majority are saying, especially the English clubs.
"They believe their league is the strongest and most exciting in the world but in Europe they come up against competitive sides," the former PSG coach said.
If Real Madrid advances into the semi-final of the Champions League, they will meet either Manchester City or Bayern Munich.