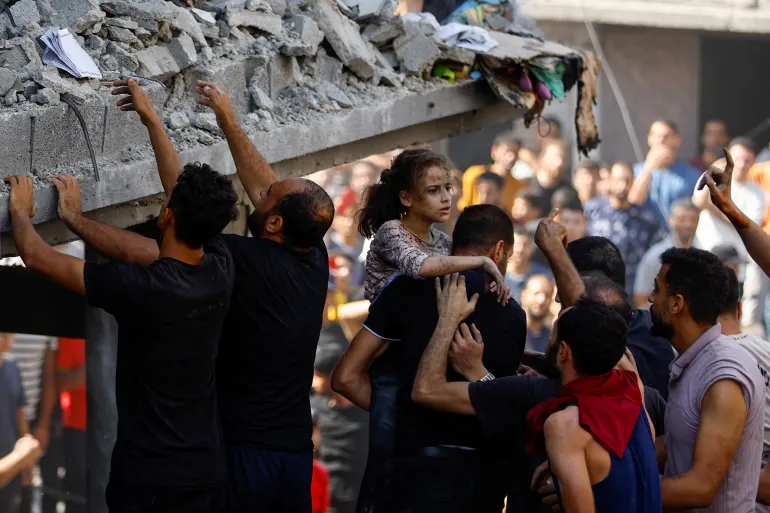 Israel's overnight air strikes killed 700 Palestinians, the Gaza health ministry revealed on Tuesday.
Gaza's health ministry has said that 700 Palestinians were killed in overnight air strikes by Israel.
The casualties are the highest number recorded since Israel began heavy bombardments of the area in a bid to crush Hamas after an October 7 deadly attack on Israel.
Related: "This is our 9/11'' Israel Cries Out As Hamas Deadly Strikes Continue
Israeli forces say they killed dozens of Hamas fighters during the overnight air strikes but insisted that crushing the group would take time.
French President Emmanuel Macron flew to Israel to show support, as aid agencies have warned that Gaza is facing a humanitarian catastrophe.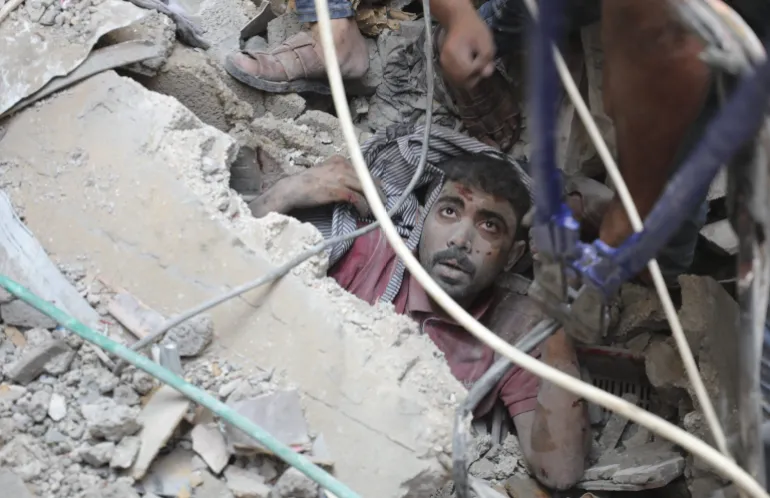 Macron told Israeli Prime Minister Benjamin Netanyahu that France stands "shoulder to shoulder" with Israel as heavy fighting continues against Hamas, but said the fight must not be "without rules."
In an effort to divert more damages, the United Nations has urged Israel to allow more relief materials into Gaza, noting that the aid allowed only met a tiny fraction of the people's needs. The supply of fuel, which is still blocked, is crucial.
WHO Regional Emergencies Director Dr. Rick Brennan said, "We are on our knees asking for that sustained, scaled-up, protected humanitarian operation."
The United Nations has expressed fears over assurances that their aid workers would be safe to reach people in need, as there appears to be little hope of a possible ceasefire in the deadliest bloodbath of conflicts between Israel and Palestine in decades.
According to Gaza's health ministry, no less than 5,791 Palestinians have been killed, including 2,360 children, since Israel started its retaliatory strikes.