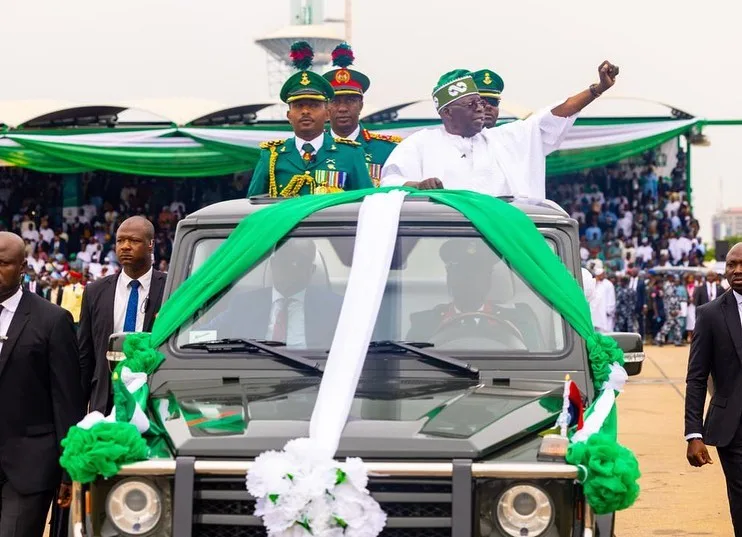 Nigeria's Supreme Court dismissed petitions from opposition candidates Atiku Abubakar and Peter Obi.
The Supreme Court has affirmed President Bola Ahmed Tinubu's victory at the February 25, 2023, presidential election, dismissing crucial evidence that allegedly shows that the president presented a falsified certificate to the Independent National Electoral Commission (INEC) before the polls.
President Tinubu's victory was affirmed on Thursday, October 26, 2023, by a seven-man judicial panel that ruled that the former Lagos State Governor should be allowed to stay in power until 2027.
The Nigerian apex court refused Atiku's plea to file additional evidence, which included the transcript of Chicago State University disowning the certificate presented by President Tinubu to INEC on June 17, 2022, and insisted that it came too late as supplemental evidence can only be filed within 180 days of post-election.
Related: Tinubu Says He Will Always Be Friends With Buhari
Critics questioned the ruling of the court on the basis that supplemental evidence has been filed outside 180 days from post-election in the past.
Atiku was unable to file the document at the Appeal Court due to a delay from the American institution.
The decision of the Supreme Court will allow President Tinubu to stay in power for four years, but it is expected that he will face serious legal battles if he decides to seek reelection because the Nigerian apex court did not rule on the certificate, which is capable of disqualifying him from contesting.