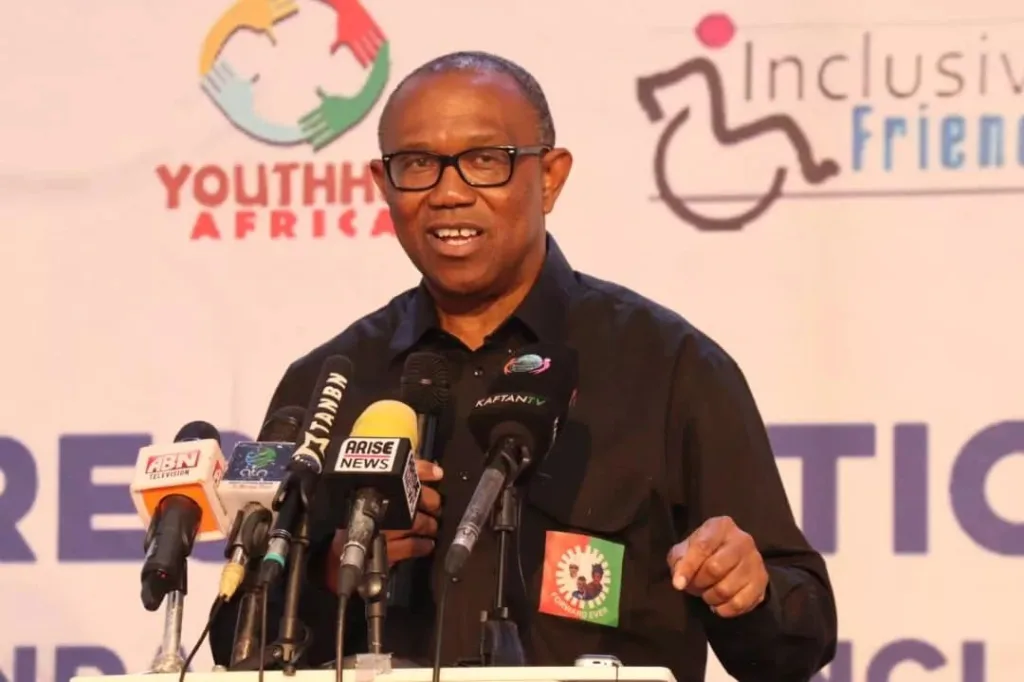 Peter Obi lamented that the judiciary has breached the trust and confidence of Nigerians.
Presidential candidate of the Labour Party (LP), Peter Obi, has condemned the ruling of the Supreme Court, which affirmed the victory of President Bola Tinubu in the 2023 presidential election.
The former Anambra State governor called out the Nigerian apex court during a world press conference held at the headquarters of the Labour Party in Abuja on Monday, November 6, 2023.
Peter Obi described the ruling as a breach of citizens' trust in the country's judicial system.
Related: Will The Supreme Court Remove President Tinubu From Power?
He accused the court of disregarding crucial evidence in the petition against Tinubu's victory on the basis that it failed to admit evidence surrounding the allegations of forgery and identity theft filed against the president.
"The Supreme Court abandoned its responsibility as a court of law. The court decision contravenes the overwhelming evidence of election rigging, the false calm of technical glitches, as well as matters of forgery and identity theft as been brought to light,'' Obi lamented.
Continuing, Obi said, "It's a show of unreasonable force against the very Nigerian people from whom the power of the constitution is drawn."
Obi and his running mate, Datti Baba-Ahmed, pledged to continue in their quest for a better Nigeria despite the ruling.
"Datti and I may have ended our quest but this is just the beginning of our quest for hope for the common Nigerian,'' Obi said.