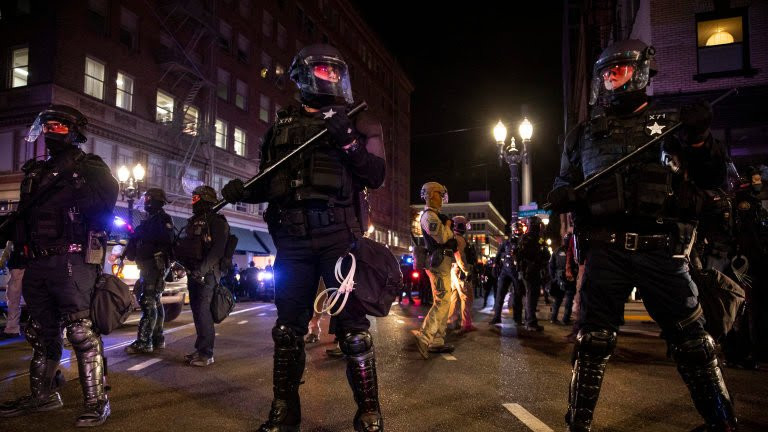 Following what electorates in the United States have perceived as ''election fraud,'' violence is gradually spreading across the country as peaceful protests meant to challenge the results of the elections are turning violent. So far, 50 protesters have been arrested in New York City while violence is rapidly spreading in Portland as the National Guard in Oregon has been activated.
President Trump had on Wednesday declared himself winner of the election despite the fact that mail-in ballots had not been counted. Results from the mail-in ballots has given Joe Biden an edge as most media platforms have awarded him 264 electoral college votes so far, while Trump is left at 214. If the results are anything to go by, Biden needs just one more state to become the next President of the United States.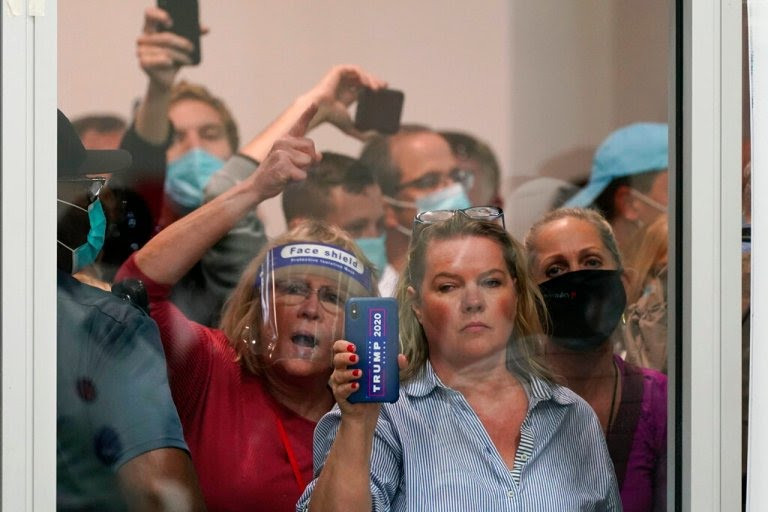 Trump alongside his campaign team have cried foul over irregularities in the election which has hindered them from closely observing the counting of votes in states, and have filed lawsuits on Wednesday to stop counting in Michigan, Georgia, and Pennsylvania, so that due process as required by law will be followed to have a free and fair election.
Sources
Fox News
Chicago.suntimes
Images Source: Linda Ikeji