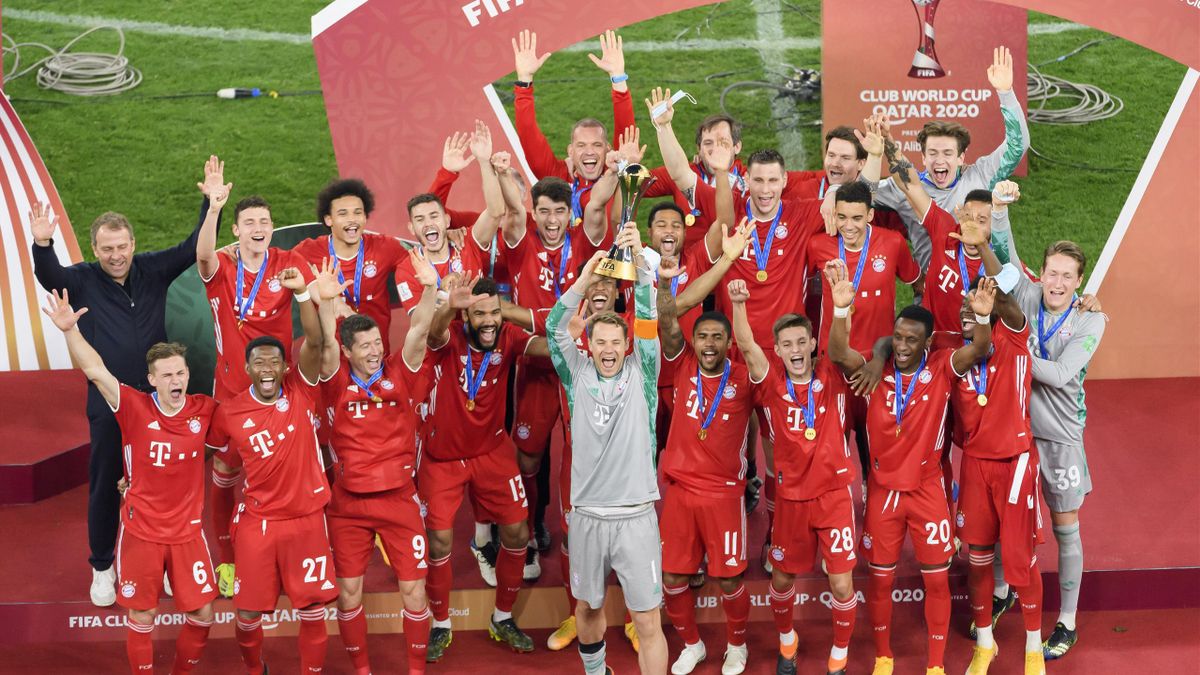 Winning 6 trophies in a year was like a fairy tale, a feat unheard of, until Pep's Barcelona showed it was possible in 2009, winning the sextuple within his first 18 months at the club, putting his Barcelona side at the top of the football echelon in history, a feat no one thought would be possible to achieve for many years to come, until a certain team from Germany achieved it 11 years later.
Bayern Munich were unarguably the best team in the world in 2020, winning their domestic league title, domestic cup, the European title, the European Super Cup, and just yesterday (February 11, 2021)  the Club World Cup. It was Bayern's second participation in the Competition, their first since 2013, and on both occasions, they emerged the winner, crowning them world champions, and cementing their claim as the best team in the world.  The Bavarian side faced Egyptian club, Al Ahly, in the semi-finals, a fiesty game it was, with the German side needing a brace from their talisman, the current holder of the  FIFA Best Men's Player of the Year award, Robert Lewandowski, to see them through to the Final.
They were pitted against Mexican Club, Tigres UNAL, in the final, with the club becoming the first Mexican Club to make it to the FIFA Club World Cup final, but the historic run was without a beautiful ending for them, as they faced a far superior side in Bayern Munich, and despite proving a tough opposition to the Bavarians, they succumbed to a 1-0 defeat. French defender, Pavard, bagged the winner in the second half.
Robert Lewandowski was named the best player of the competition, while former Marseille striker, Gignac, current Tigres striker, came in second, winning the silver award, while Bayern's Joshua Kimmich, came in third, winning the Bronze award. Bayern Munich is the only German club that have won the FIFA Club World Cup trophy.
Hansi Flick, who took over the Bayern job as an interim manager in November 2019, after the club suffered a disastrous start to the 2019-20 season under former boss Niko Kovac, has done a spectacular job since his appointment, and will only look to go even further, and assert his team's dominance in Europe in the years to come, as his side currently sit top of their domestic league, in search of their 9th consecutive league title.
Fun Fact, the only two managers (Guardiola and Flick) to have won the sextuple, did so in their first attempt at it, and were less than 18 months into their managerial career at their respective clubs.
Source
Wikipedia
Featured Image Source: Eurosport