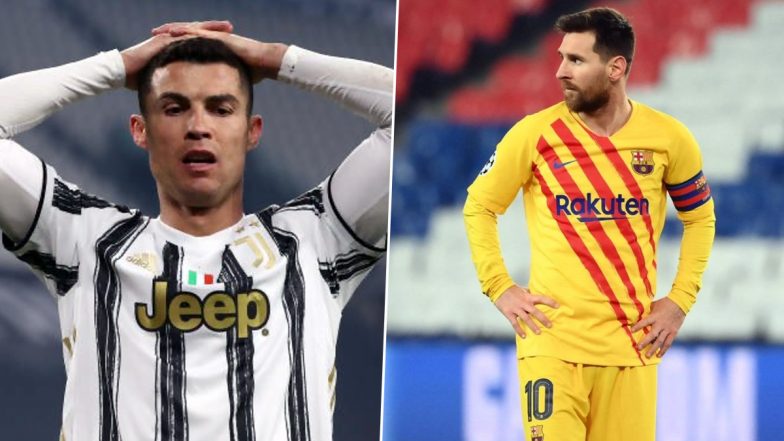 Following the elimination of Juventus by FC Porto in the second round of the UEFA Champions League on Tuesday, March 9, and the elimination of Barcelona FC by Paris Saint Germain (PSG) on Wednesday, March 10, the duo of Cristiano Ronaldo and Lionel Messi have for the first time in sixteen years, failed to reach the quarterfinal of the biggest European football clubs competition.
Since the 2004/2005 season when Messi's Barcelona were defeated by Chelsea FC in the last 16 and Ronaldo's Manchester United by AC Milan, both athletes have always made it to the last eight until this season 2020/2021.
Barcelona's 5-2 aggregate defeat at the hands of PSG also saw the Spanish giants' 13-year quarterfinal run in the competition (the longest in the competition's history) come to an end.
Debates suggests that the era of both athletes dominating the football scene has ended as younger players such as Kylian Mbappe, Erling Haaland, and more are rising to the occasion.
Source
Goal
Featured Image Source: ZEE5