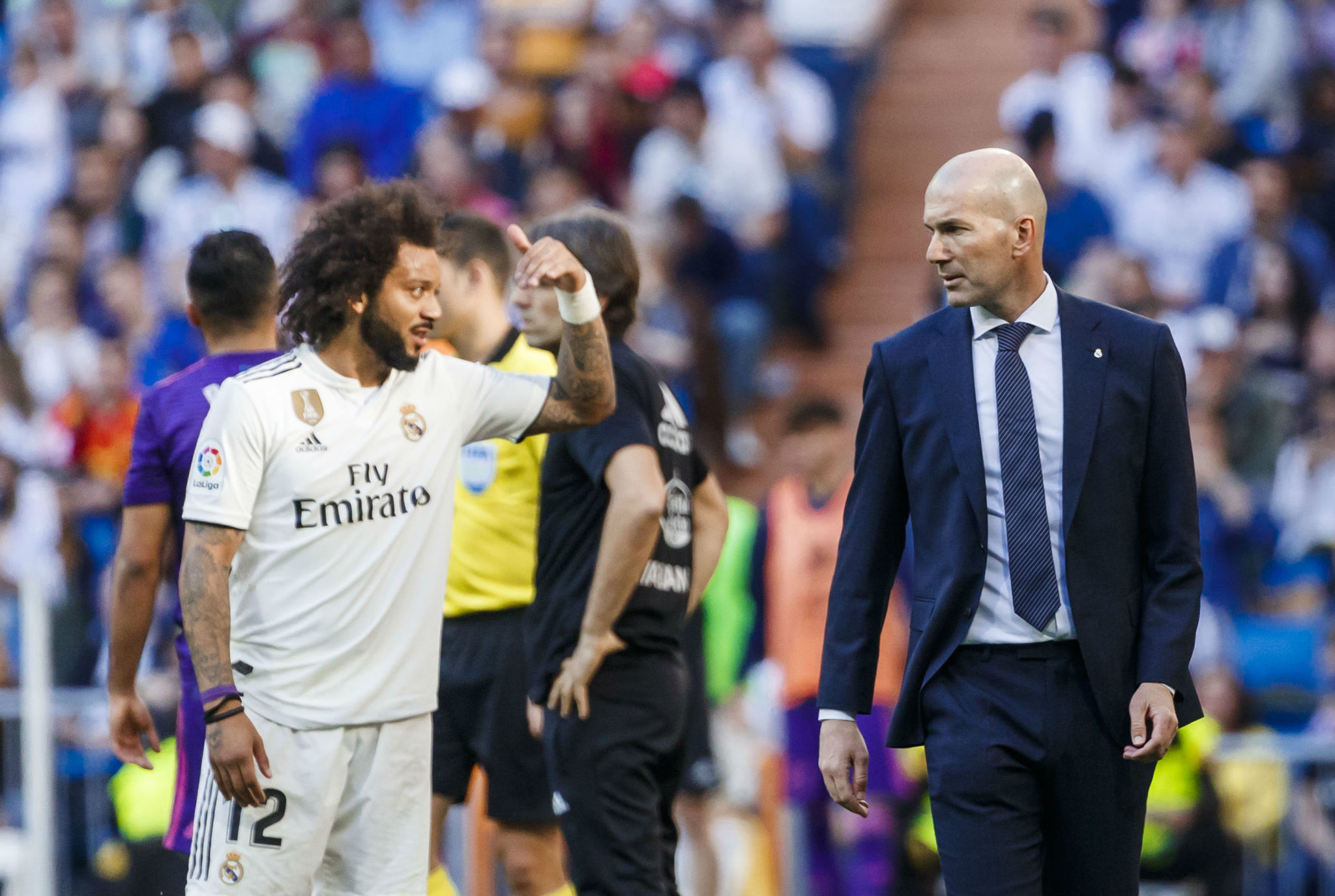 Brazilian footballer, Marcelo, has been omitted from the Real Madrid squad that will face Granada in a must-win Spanish La Liga clash on Thursday, May 13, 2021. Marcelo who has been relegated to the bench owing to Zidane's preference for Ferland Mendy has grown increasingly frustrated with his French manager's tactics. The pair had a bust-up in Tuesday's (May 11) training, making Zidane to drop the Brazilian from Thursday's match squad.
Zidane's preferred left back, Mendy, has been ruled out of the remainder of the season with an injury, but Marcelo who turned 33 on Wednesday will not cover for him as Zidane looks to continue with other options.
In terms of minutes played so far this season, Marcelo occupies the 15th position in Madrid's senior squad, something that few years back would not be the case. Rumours from Madrid suggest that a number of senior team players are also frustrated with Zidane's tactics this season. The Frenchman might vacate the post when the season ends.
Source
Goal
Featured Image Source: MARCA