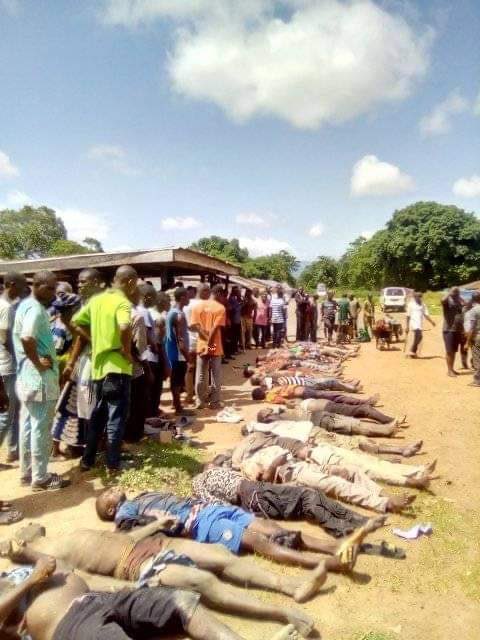 Fulani herdsmen have attacked Shikaan Mbagena Kpav, a community in Benue State, killing at least 36 residents and students of the College of Education in Katsina Ala.
According to reports, the Fulani herdsmen invaded the community in the early hours of Thursday, and caused a massive bloodshed in the environs.
This incident has ignited outbursts across social media platforms, by Nigerians, who consider the government of President Muhammadu Buhari to be silent on the killings.
Nigerians have been tweeting and retweeting the hashtag, #BenueUnderAttack, lamenting over the pathetic situation.
Many have made known their grievances as to the state of the nation and the inaction of the federal government towards the life-threatening activities of the herdsmen.
Here are some of the remarkable tweets:
Nigerians are crying out to the federal government to do something quickly about the despicable situation.
Sources:
Sahara Reporters
Twitter
Featured Image Source:
Twitter