Fire Guts Synagogue Church Building After Procession Service For Late Prophet TB Joshua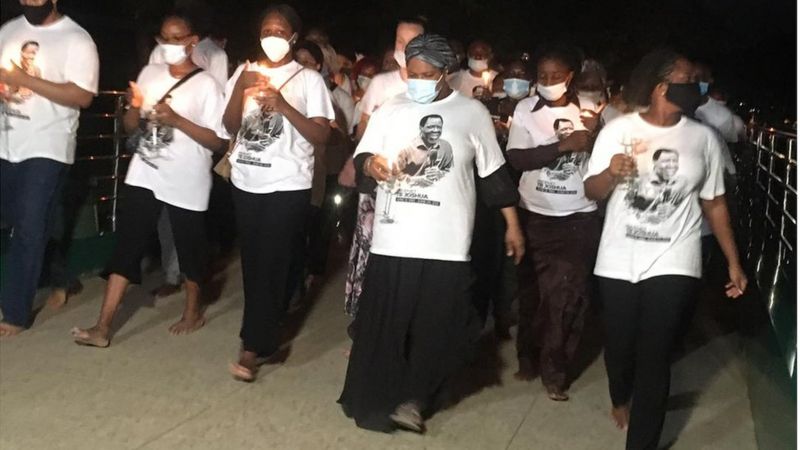 Shortly after the candlelight procession for late founder of the Synagogue Church Of All Nations (SCOAN), Prophet TB Joshua, on Monday, July 5, 2021, a fire incident occurred at the church headquarters. Monday's procession kicked off a week-long funeral rites for the religious cleric, and was led by his wife, Evelyn Joshua.
The event saw thousands of followers gather at the church headquarters as "three meditative laps of The SCOAN Prayer Mountain in honour of the memory of Prophet T.B. Joshua" kicked off the ceremony. Members dropped their burning candles at the "the Junction of the Cross" in honour of the man who has impacted so many lives.
After a successful conduct of the service, fire engulfed the storehouse of the SCOAN complex at about 11pm (WAT).
However, the church has confirmed the incident via their Facebook page, noting that an electrical fault was responsible for the outbreak which was put off before the arrival of officials from the Lagos State Fire Service.
Source
Linda Ikeji
Featured Image Source: PM News