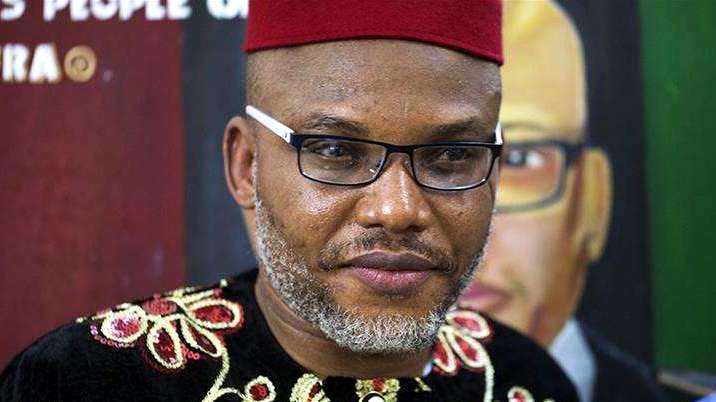 Indigenous People of Biafra (IPOB) leader, Mazi Nnamdi Kanu, has said that he has been subjected to mental and psychological torture by the DSS.
The IPOB leader has reportedly asked a federal high court in Abuja to transfer him from the custody of the Department of State Services (DSS) to the Kuje prison facility.
Kanu, who was arrested on the 25th of June and sent back to Nigeria to face trial for alleged treason, has been in the custody of the DSS all the while.
The application for his transfer stated "that an ECG examination was carried out on the defendant, and it was discovered that the defendant's heart had been enlarged by more than 13%, posing a serious threat and danger to the defendant's life.
"That the health personnel attending to the defendant in the custody of the State Security Service is not adequate, considering the circumstances of the defendant's health condition.
"That the defendant requires the services of his medical experts as his medical records issued by the chief cardiologist of Nairobi Hospital, who has the defendant's medical records, mainly, before the arrest/abduction of the Applicant shows a debilitating medical condition. Copies of these medical records showing the applicant's subsisting health condition are hereby attached and marked as Exhibit MNK.
"That if the health condition of the defendant is not addressed most promptly, the defendant may die in custody, even before his trial."
The document stated that Nnamdi Kanu can only be granted fair hearing in his trial, when he is "not remanded in the custody of his accusers".
Source: Linda Ikeji
Featured Image Source: Premium Times