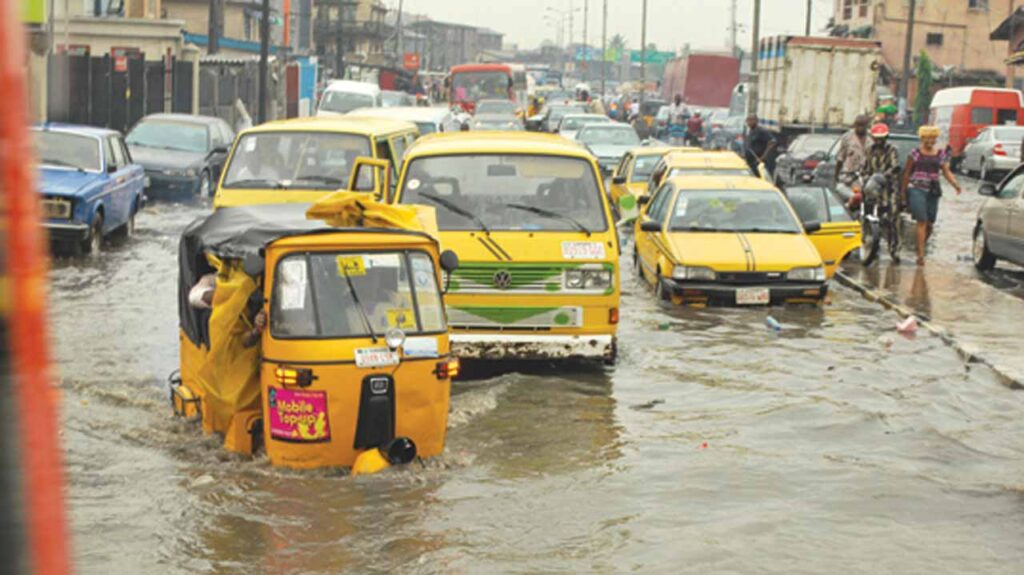 CNN has published a report, predicting that Lagos will become unlivable if the present flood situation in the state is not properly handled.
According to the report, Lagos, which has an estimated population of 24 million people, may become uninhabitable by 2100, as sea levels rise due to climate change.
Below is an excerpt of the report which was published on Sunday, August 1, 2021:
"Cars and houses submerged in water, commuters wading through buses knee-high in floods, and homeowners counting the cost of destroyed properties.
"Welcome to Lagos during rainy season.
"Residents of Nigeria, Africa's most populous nation, are used to the yearly floods that engulf the coastal city during the months of March to November. In mid-July, however, the major business district of Lagos Island experienced one of its worst floods in recent years.
"Photos and videos posted to social media showed dozens of vehicles inundated with water after torrential rain. The floods paralyze economic activity, at an estimated cost of around $4 billion per year.
"Home to more than 24 million people, Lagos, a low-lying city on Nigeria's Atlantic coast, may become uninhabitable by the end of this century as sea levels rise due to climate change, scientific projections suggest.
"The problem is exacerbated by inadequate and poorly maintained drainage systems and uncontrolled urban growth, among others, according to a study led by the Institute of Development Studies.
"Nigeria's hydrological agency NIHSA has predicted more catastrophic flooding in September, usually the peak of the rainy season.
"Lagos is partly built on the mainland and a string of islands. It is grappling with an eroding coastline that makes the city vulnerable to flooding, which Sand mining for construction is a major contributor to shoreline erosion in Lagos, environmental experts have said.
"In Victoria Island, an affluent Lagos neighborhood — an entirely new coastal city christened 'Eko Atlantic' — is being built on land reclaimed from the Atlantic Ocean, and will be protected from rising waters by an 8-kilometer-long wall made from concrete blocks, developers say.
"Low-lying coastal cities in some parts of the world may be permanently submerged by 2100, one study's findings showed. The study published by research group Climate Central stated that affected areas could sink below the high-tide line if sea levels continue to rise.
"As a result of heat-trapping pollution from human activities, rising sea levels could within three decades push chronic floods higher than land currently home to 300 million people. By 2100, areas now home to 200 million people could fall permanently below the high tide line, and become unlivable' it added.
"Global sea levels have been predicted to rise more than 6 feet (2 meters) by the end of this century.
"This leaves Lagos, which experts say is less than two meters above sea, in a precarious state, given that a chunk of Nigeria's coastline is low-lying. In a study from 2012, the UK's University of Plymouth found that a sea-level rise of just 3 to 9 feet (about 1 to 3 meters) will have a catastrophic effect on the human activities in Nigerian coastal environments.
"Perennial flooding in Nigeria's coastal areas has left many dead and scores displaced. According to NEMA data, more than 2 million people were directly affected by flooding in 2020.
"At least 69 people lost their lives in flood disasters last year. In 2019, more than 200,000 people were affected by floods with 158 fatalities."
Source: Linda Ikeji
Featured Image Source: The Guardian Nigeria