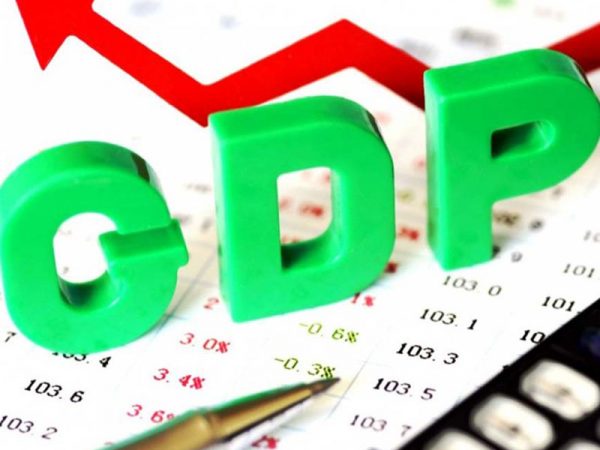 Nigeria's Gross Domestic Product (GDP) has leaped by 5.01 per cent in the second quarter of this year, according to reports by the National Bureau of Statistics (NBS) on Thursday.
In the reports, the NBS said: "Nigeria's GDP grew by 5.01 per cent (year-on-year) in real terms in the second quarter of 2021, marking three consecutive quarters of growth following the negative growth rates recorded in the second and third quarters of 2020."
Lagos Chamber of Commerce and Industry (LCCI) Director-General Dr. Chinyere Almona and an Economist/Private Sector Advocate Dr. Muda Yusuf, reacted to this, saying that it spelt economic development for the country.
Yusuf said:
"The GDP growth of 5.01 is a welcome development and signposts an incremental recovery in the economy. It also reflects a gradual normalization of economic and business activities in the country."
Dr. Almona had this to say:
"This is a strong and a more desirable growth when we look at the non-oil growth of 6.7 per cent year-on-year compared with the 0.79 per cent in Q1. This shows an increase in non-oil sector activities through growth in trade, information and communication (telecommunication), transportation (road transport), electricity, agriculture (crop production) and manufacturing (food, beverage & tobacco)."
According to the NBS, the Q2 2021 growth rate was higher than the -6.10 per cent growth rate recorded in Q2 2020 and the 0.51 per cent recorded in Q1 2021 year-on-year, which indicates the resumption of business and economic activities.
"The nominal GDP growth rate in Q2 2021 was higher than -2.80 per cent growth recorded in the second quarter of 2020 when economic activities slowed sharply at the outset of the pandemic.
"The Q2 2021 nominal growth rate was also higher than 12.25 per cent growth recorded in Q1 2021," the NBC added.
Source: The Nation Online
Featured Image Source: Punch