Pique Reveals His Relationship With Guardiola Changed After He Met Shakira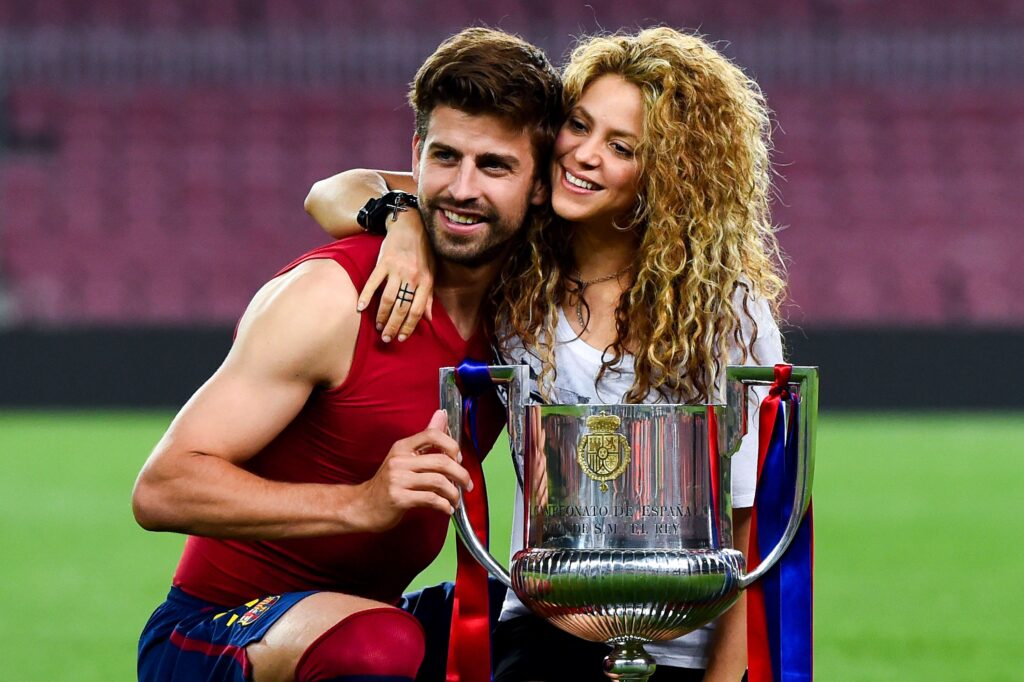 FC Barcelona defender, Gerard Pique, has revealed that he fell out with Pep Guardiola during the current Manchester City's boss time at Barca after he started dating superstar musician, Shakira, in 2011. It will be recalled that Guardiola took over the reigns at Barca in 2008, and made Pique one of his first signings at the Catalan club.
It cost Barca just £4.5m to secure the services of Pique, a product of Barca youth system who had left Spain to join Manchester United. Pique, a mainstay in Guardiola's greatest Barcelona team has disclosed that his relationship with the Man City boss was strained, but things worsened after he started seeing Colombian singer, Shakira.
The former Spanish national team star started dating the Colombian in 2011, a period he recalls as being the most difficult in his over a decade stay at Barcelona. Pique also revealed that the rivalry with Jose Mourinho's Real Madrid created tensions and described it as "a moment in which I thought about leaving Barça.''
"We reached an important point of tension with him (Pep), and with the dressing room in general. The rivalry with Jose Mourinho was very exhausting. Pep wanted absolute control of everything that happened. I started dating Shakira and the relationship with him changes; now the relationship is perfect. I had a lot of pressure. I felt that in training I had to do everything perfect. If there was a moment in which I thought about leaving Barça, it was that season.''
Pique
Pique further revealed that he "suffered the last of Guardiola'' who left the club after the 2011/2012, winning two UEFA Champions League titles and three Spanish league titles during his four-year stint at Barca.
Pep missed out on winning the league in his last season to Mourinho's Madrid, and has gone on to finish successful in Germany with Bayern Munich, and is currently having a great time with English champions, Manchester City.
Pique has maintained his relationship with Shakira, the pair has two kids together.
Source
Daily Star
Featured Images Sources
Oprah Daily
Tribuna