BBNaija: I Never Had Sex With Tega- Boma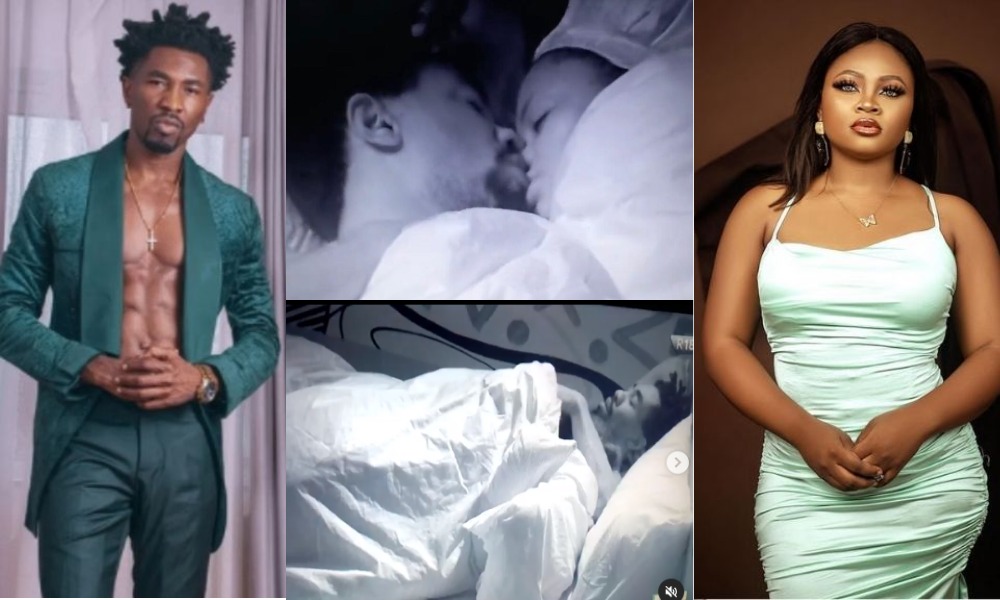 Recently evicted Big Brother Naija housemate, Boma Akpore, has revealed that he never had sex with fellow housemate, Tega, during their time in the Big Brother house. Both housemates have been subject to criticism from the Nigerian populace after having a romantic time in the house before their eviction last Sunday.
Most Nigerians interpreted what they saw on TV as sex between the pair, but Boma who has since issued an apology to the public has come out to debunk claims that he had sex with Tega, but affirmed to the fact that he had some romantic time with Tega.
Boma during an interview with the Punch, disclosed that he has received a lot of threat from Nigerians who has done same to his family members.
Some people have been calling my family members to threaten me. When I first got out of the house, it was 100 percent hatred (for me). But now, people are starting to show me love. I didn't have sex with Tega. I kissed and romanced but there was no penetration. I learned that there were over 500 people waiting for me at the office (MultiChoice). It was really dangerous for me outside. Because of that, I had to be moved to my hotel around 2am in the morning. I was told I got over 10, 000 hate comments, and two members of my team were already hospitalized because they felt down reading all the negative things about me

Boma
Surprisingly, Boma stated that he never had an affair with Tega, and revealed that what viewers saw "was all games." He went further to say that he has moved on from the backlash received from the public.
There was no affair between me and Tega. It was all games. The only reason I feel somehow about it is because I'm now outside the house and I've seen how people took it. But, when I was doing it, that was not my intention. We were just going with the flow. I'm an actor and I've done the same things; even more, on movie sets. Some people say but BBN was not a movie set, but cameras were permanently on us. I have apologised to all the people that were angered by my actions, and I have moved on. Anybody who wants to stay in the past should stay there. I have been in the entertainment industry and I've grown a thick skin

Boma
Source
Linda Ikeji
Featured Image Source: Kanyi Daily News