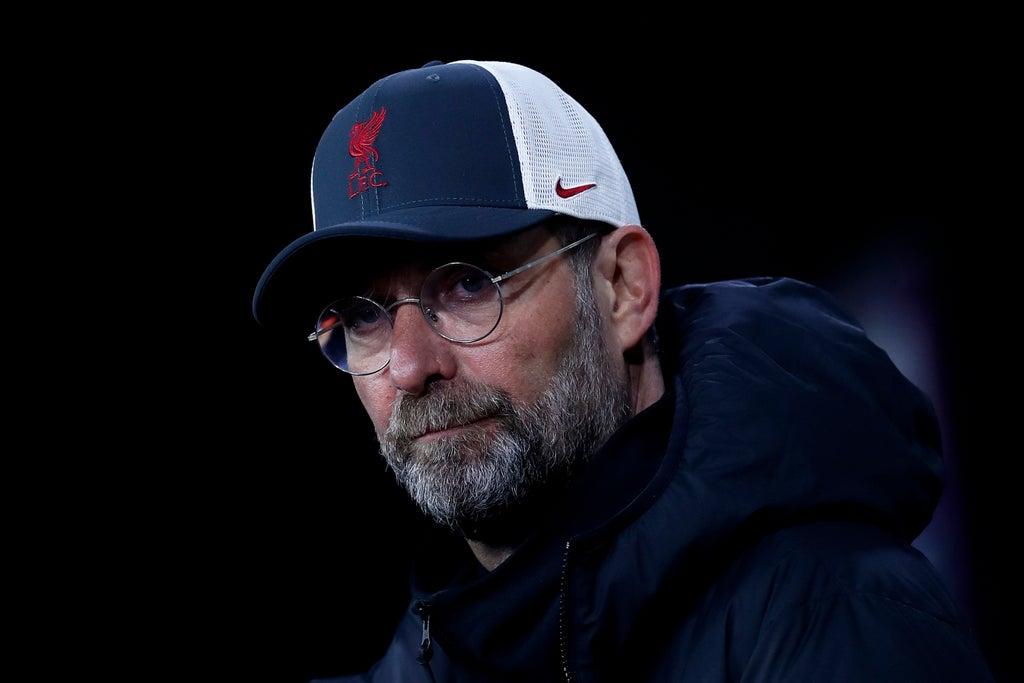 The German tactician has questioned people's reluctance towards getting vaccinated.
Liverpool FC manager Jurgen Klopp has said he does not understand why some people have been reluctant in taking the COVID-19 vaccine. The German tactician revealed that "99%" of his players have had the vaccines and encouraged other clubs to follow suit. Questions have been raised over the rate of vaccination amongst English Premier League clubs as less than half of players in most clubs have been vaccinated.
English Health Secretary Sajid Javid has expressed disappointment in the fact that at least five players of the country's national team have reportedly refused vaccination. Javid's comments made the rounds after The Sun reported that despite plans by organizers of the Qatar 2022 World Cup to ban unvaccinated players, five players in the Three Lions have refused to be vaccinated.
Speaking on Times Radio, Javid said "I would just appeal to these people, whether they are footballers, whoever it is… that the vaccines are working. Help protect yourself and protect those around you.''
"They've made a conscious choice. It is disappointing, of course it is.
"They are role models in society. People, especially young people, I think will look up to them and they should recognise that and the difference that can make in terms of encouraging others.''
Klopp revealed that he did not have to convince his players to get vaccinated and noted that he was jabbed to ensure he does not only protect himself, but "all the people around me.''
"I don't understand why that is a limitation of freedom,'' Klopp said. "Because if it is, then not being allowed to drink and drive is a limitation of freedom as well – but we accept that.
"I got the vaccination because I was concerned about myself but even more so for everyone else around me.
"If I get it and suffer – my fault. If I get it and spread it around to everyone else – my fault and not their fault.''
Meanwhile, the Premier League is still considering the possibility of rewarding clubs with high vaccination rates, a move aimed at motivating clubs to encourage vaccination. An email sent to topflight clubs by the Premier League said: "Only seven clubs' squads are more than 50% fully vaccinated, so we have a way to go."
In a significant shift from what was obtainable during the last international break, it was announced on Friday that players can travel to red-list nations for the World Cup qualifiers if they have been fully vaccinated.
Klopp added: "I think we can say we have 99% vaccinated…I didn't have to convince the players, it was more a natural decision from the team.''
"I can't remember really talking to a player and convincing him why he should because I'm not a doctor.
"What I would give, like in a lot of other situations, would be my advice – but it was not necessary.''
Source
BBC
Featured Image Source: Yahoo Movies Canada