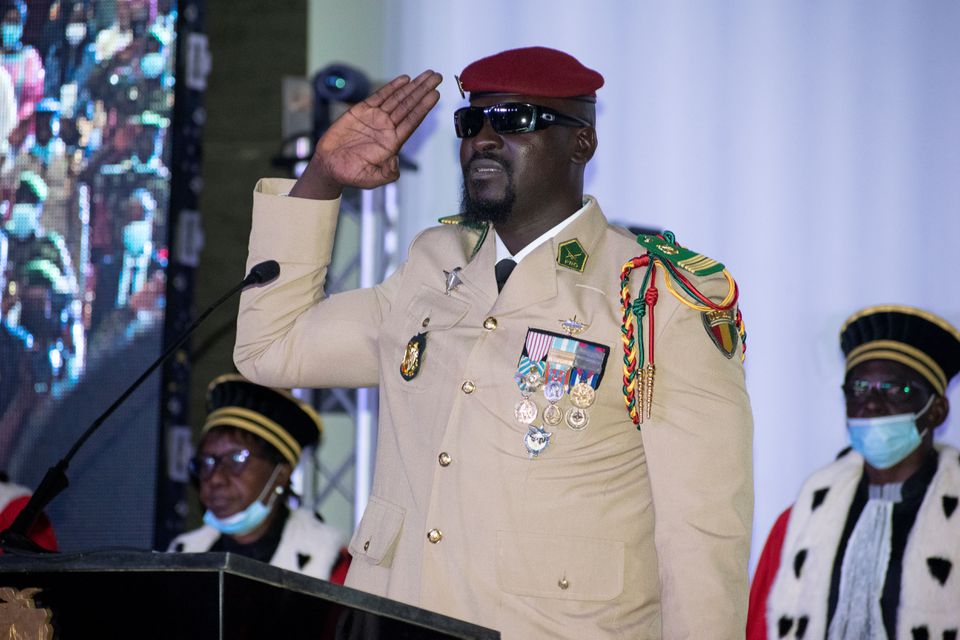 The new prime minister is expected to commence plans for the country's transition to democratic rule.
The military government in Guinea has named former civil servant, Mohamed Beavogui, as the country's new prime minister. Beavogui is charged with the responsibility of leading the West African nation back into civilian rule following a coup which ousted President Alpha Conde in September.
Beavogui's nomination as prime minister was announced in a decree read on national television on Wednesday. Though President Mamady Doumbouya has not revealed the steps transition to a civilian rule will take, Beavogui who is an expert in agricultural finance is expected to start working on that as soon as possible.
In a September 5, 2021 putsch, Colonel Mamady Doumbouya detained 83-year-old Alpha Conde who had angered citizens over his bid for a third term in office. Following his inauguration as president last Friday, Doumbouya promised a transition to civilian rule and has still not revealed the whereabouts of Conde.
Guinea's coup was the fourth witnessed in the West and Central African regions since 2020 after two coups in Mali and one in Chad. Owing to fears for a contagion effect in states within the West African region, members of ECOWAS agreed to impose sanctions on military governments and their relatives.
Nephew to Diallo Telli, a high profile Guinean diplomat who emerged as the first Secretary-General of the Organisation of African Unity (OAU- predecessor to the African Union), and was murdered by the regime of Sekou Toure in 1977, Beavogui is a 68-year-old former civil servant who worked in the Compagnie des Bauxites de Guinee (CBG-one of Guinea's leading bauxite producers) in the 1980s. The country is the world's largest deposit of aluminium ore. Beavogui would go on to work for the United Nations Food and Agriculture Organization before his recent role as director general of African Risk Capacity, an African Union initiative that assists governments in planning for natural disasters.
Source
Reuters
Featured Image Source: Reuters