Nigerian Singer, Tiwa Savage, Blackmailed Over Sex Tape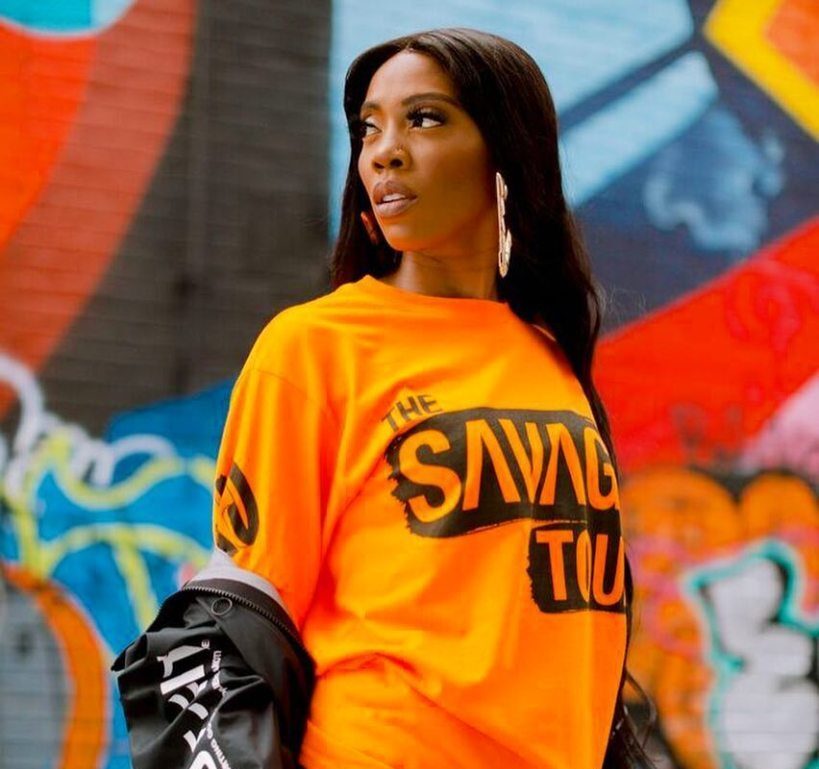 The singer is being blackmailed over a sex tape with her current boyfriend.
Superstar Nigerian musician Tiwa Savage has revealed that she is being blackmailed by someone over a sex tape featuring her and her boyfriend. The Nigerian songstress made the revelation during an interview with US radio station Power 105.1, and insisted that she is not "going to allow anyone to blackmail me for doing something that is natural.''
Tiwa Savage told interviewer Angie Martinez that her road manager was sent the video and he forwarded it to her while she was leaving a radio station on Wednesday. The singer alerted her manager before deciding not to pay any sum. Tiwa said her boyfriend is also "going crazy'' over the tape and she decided not to pay because she could not trust the blackmailer. She said:"I pay it now and then two months down the line you're gonna come back… and then who knows if I do sent you the money you probably will release it anyway.''
Tiwa Savage looked unperturbed during the interview. It remains to be seen if the blackmailer would go ahead with the threat of publishing the video.
What Is Expected?
If the video goes public, Tiwa Savage would join the list of high profile stars such as Kim Kardashian who has suffered leaked sex tapes. The singer's brand would hardly suffer any financial loss from the leak, rather it will draw her more traffic and boost her profile in the African and global entertainment space.
However, the video might affect the singer's mental health as not everyone can withstand the negatives such videos could cause especially in a Nigerian society that is largely patriarchal and women are mostly the targets of moral standards. It will do the singer much good if the blackmailer is tracked and meant to face the penalties of blackmailing someone according to the law.
Source
Instagram @power1051
Featured Image Source: The Guardian NG