France To Lead In Green Energy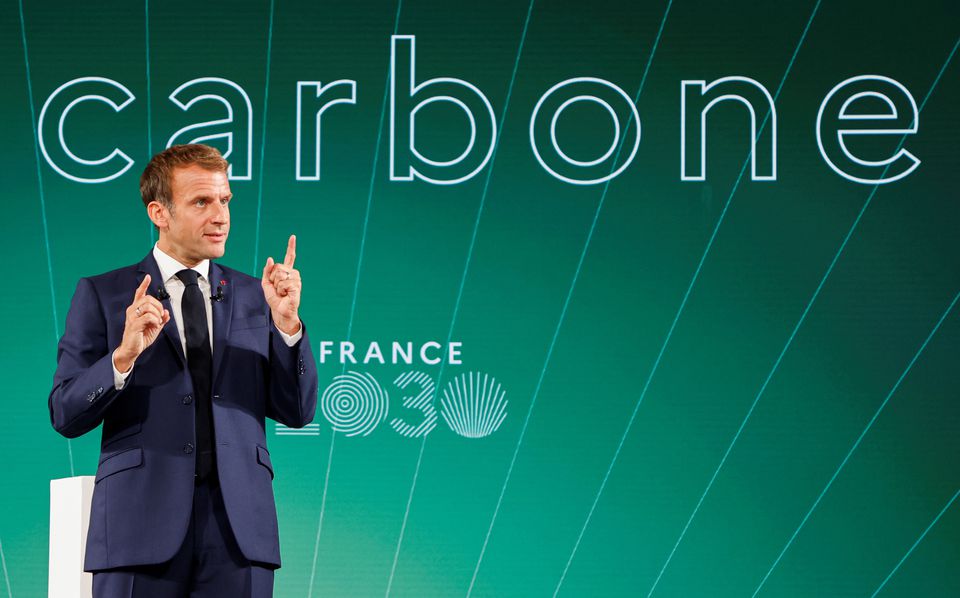 France plans to lead the world in green hydrogen by 2030 and is working towards her 30 billion euro ($35 billion) investment plan to build new, smaller nuclear reactors, amongst other innovative plans.
President Emmanuel Macron has revealed that France is planning to be the leader in green energy by 2030. He disclosed this during the presentation of the "France 2030" investment plan at the Elysee Presidential Palace in Paris, France, on Tuesday, October 12. Recall that prior to the presidential election, Macron proposed the road map, "France 2030", which is aimed at fostering innovation and industry growth. Macron says this latest development is to ensure the production and management of technology and ensure it is brought closer to home.
Macron has said that while working with the 2030 timeline, France is set to manufacture a low-carbon plane, electric vehicles, a small modular reactor and two megafactories for the production of green hydrogen. Speaking to a group of entrepreneurs, the president emphasized the need to have a country that produces more than it consumes; a country that is resourceful and industrialized. "We must wage the battle of innovation and industrialisation at the same time. We need a country that produces more," he said.
Macron pointed out to the shortage of face masks during the peak of the COVID 19 pandemic, saying that it reflects on the need for more industries in the country. He noted that with this new plan, there will be opportunities for startups to emerge and scale in their different fields. He added that indeed, the country needs an economic independence. "We must rebuild the framework for productive independence for France and Europe."
There was also a mention of innovation in the health sector of the country, with the introduction of biomedicine. Although, there have been criticisms to the France 2030 investment plan by rivalries and opposition parties, President Malcon and his team are out to make this goal achievable.
Source: Reuters