Temmie Ovwassa And Her Free Sex Offer For Lesbians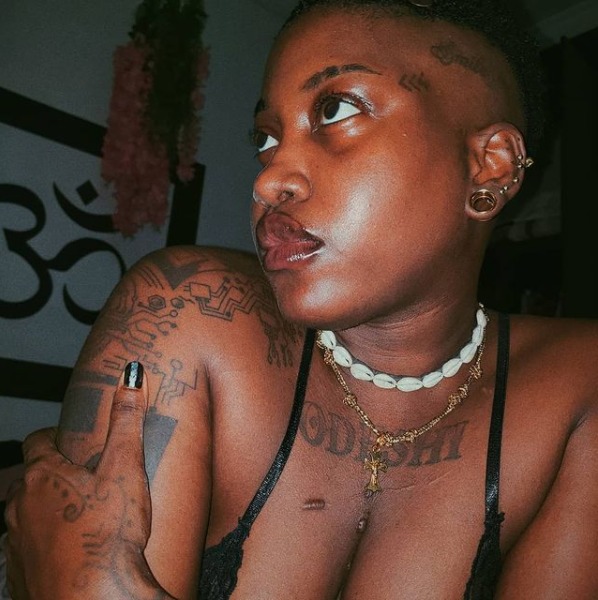 The Nigerian singer has been consistent with revealing details about her sex life to the public.
Controversial Nigerian singer Temmie Ovwassa has thrown more lights on her sexual life. The singer who has identified with the LGBTQ Nigerian community as a lesbian took to her Instagram page to reveal that in a show of generosity, she "send out exclusive invites for women to come to my place so I can give them orgasms with nothing attached.''
The former YBNL star has been consistent with revealing posts about her sex life despite criticism from a large section of the Nigerian public on and off social media. She once urged women to demand money for sex from men, an act most Nigerians perceive as prostitution.
Lesbianism alongside other gay activities is outlawed in Nigeria with a prison term attached to the ruling on anyone found guilty.
Temmie said: "Just come, cum on my face, and leave, I'm honoured to worship at your throne My Lord. Use me.'' In a recent interview with Linda Ikeji TV, the singer emphasized on the fact that the Nigerian law against the LGBTQ community hinges on the fact that offenders must be caught in the act before serving a prison sentence, a lifeline for Nigerian gays.
Despite government's insistence on the ban of gay activities in the most populous black nation on earth, more people are coming out to identify as lesbians, homosexuals, transgender, and more.
Source
Instagram @ybnlprincess