Netflix Series, "Squid Game" Reflects Current State Of South Korea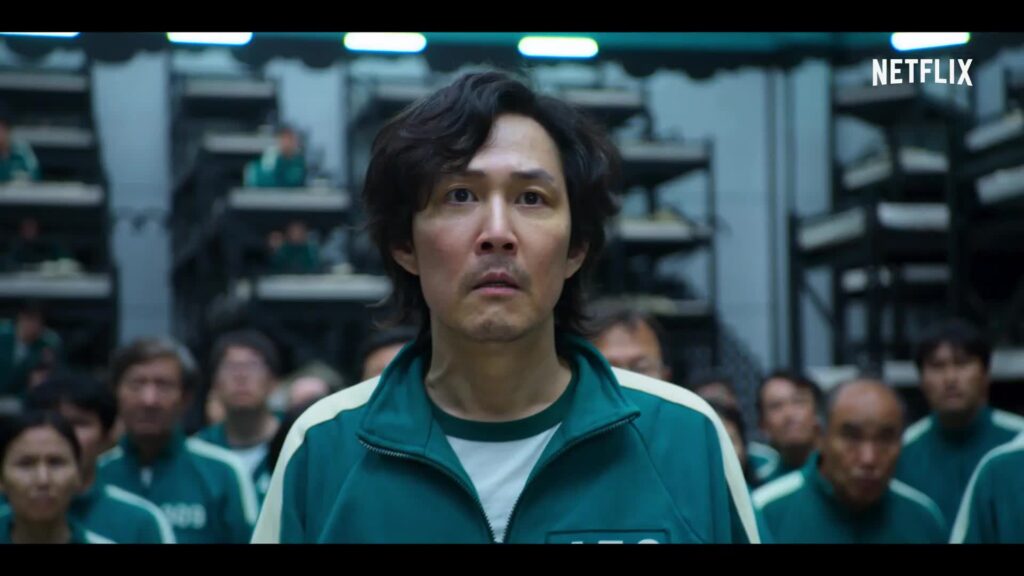 Lee Chang-keun, a worker at South Korea's Ssangyong Motors, and a few other South Koreans have admitted that the movie, "Squid Game", hit differently as to the current state of the country.
"Squid Game", a Netflix series about desperate individuals competing in deadly children's games for a chance to win an amount of money and escape severe debt, has succeeded in reflecting the current state of South Korea. With the global audience which the series has accumulated, some have admitted that it is a reflection of debt situations, personal financial crisis and the general economic situation of the country.
In the past two decades, South Korea has experienced a dwindling economy and the once prominent economic giant is somewhat at the mercies of debt. Lee Chang-keun, a South Korean says that he sees himself in the movie's protagonist, Seong Gi-hun, a laid-off autoworker trying to cope with gross debt and a broken family. However, he receives a mysterious offer to play some traditional Korean children's games for a chance to win $38 million.
According to Lee, this strikes very close to home, as it represents the state of many South Korean families who are dealing with family problems and the economic crisis. There is a sarcastic analogy to people who once crowed about the "Miracle of the Han River" but now moan about "Hell Joseon," a hierarchical kingdom that ruled Korea before the 20th century.
With workers being laid off and slipping into depression, Lee says "Some scenes were very hard to watch. In 'Squid Game,' you see characters scrambling to survive after being laid off at work, struggling to operate fried chicken diners or working as 'daeri' drivers, who get paid for driving drunk people home in their own cars. That reminded me of my co-workers who died." According to a 2016 report by Korea University medical researchers, at least 28 laid-off Ssangyong workers or their relatives committed suicide or encountered severe health problems such as post-traumatic stress disorder.
The comparisons between the Netflix series and the current state of livelihood in South Korea is glaring. Apart from the economic crisis depicted in the movie, as well as other Korean-inspired movies, the issue of class segregation is often exposed. The country is said to be prone to severe class stratification between the rich and poor. Speaking on this, Im Sang-soo, a film director stated clearly, "Class problems are severe everywhere in the world, but it seems South Korean directors and writers tackle the issue with more boldness."
The fictional Dragon Motors in "Squid Game" where Seong was fired, is a direct comparism to present Ssangyong, which means "double dragon." Although, South Korea is perceived by the outside world as a rich country with great living standards, the country seems to be crumbling under the weight of a household debt at over $1.5 trillion. There are also traces of reduced birth rate, as struggling families avoid having children.
Se-Jeoung Kim, a South Korean lawyer based in Poland, has experienced this false perception of South Korea and wrote in a Seoul Shinmun newspaper column.
"Foreigners will come to you, saying they too watched Squid Game with fascination, and may ask whether Ali's situation in the drama could really happen in a country that's as wealthy and neat as South Korea, and I would have nothing to say," she said.
Source: AP News
Featured Image Source: IMDb