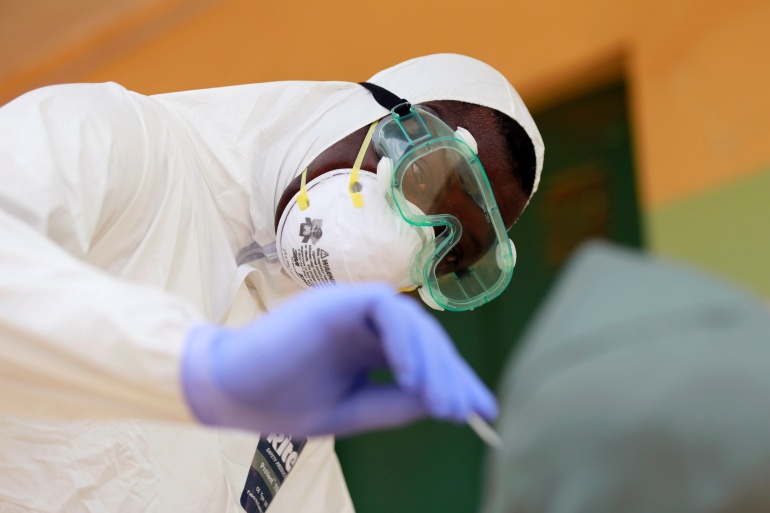 The government of the West African nation has moved to ensure public servants get vaccinated.
In a bid to promote COVID-19 vaccination, the Nigerian government has mandated all civil servants on its pay roll to ensure they get vaccinated. The government said workers that fail to show proof of vaccination by December 1, 2021 would not be allowed entrance into its offices.
The compulsory stand of the Nigerian government on civil servants was made public by the Secretary to the Government of the Federation Boss Mustapha on Wednesday, October 13, during a media briefing.BossMustapha also disclosedthat a COVID-19 negative test result is the only document that would allow unvaccinated government workers into their offices. He said: "With effect from 1st December, 2021, Federal Government employees shall be required to show proof of COVID-19 vaccination or present a negative COVID-19 PCR test result done within 72 hours, to gain access to their offices, in all locations within Nigeria and our Missions. An appropriate service wide advisory/circular will be issued to guide the process."
Mustapha who also heads the presidential steering committee (PSC) on COVID-19 revealed that statistics from tests conducted over the past four weeks shows that while the COVID-19 infection rate is going down in some states, the trajectory is high in other states.
What Does This Mean?
A significant percentage of the Nigerian population is skeptical about taking the COVID-19 vaccines approved by the government. Information obtained from the country's health ministry by Reuters shows that at least 7,130,171 doses of vaccines have been administered so far in a country whose population estimation is over 200 million.
Recently, videos of metal spoons glued to parts of the body where the vaccines were injected made the rounds in the country's internet space. Despite follow-up videos by some Nigerian celebrities to prove the initial videos wrong, some Nigerians are still not convinced as conspiracy theories abound. The new order from the government would see obedient public servants adhere to rules, but we expect most Nigerian public servants to ply the route of presenting fake or bought COVID-19 vaccination proof to ensure they do not loose their jobs.
Source
Pulse NG
Featured Image Source: