U.S To Lift Land Border Restrictions With Canada And Mexico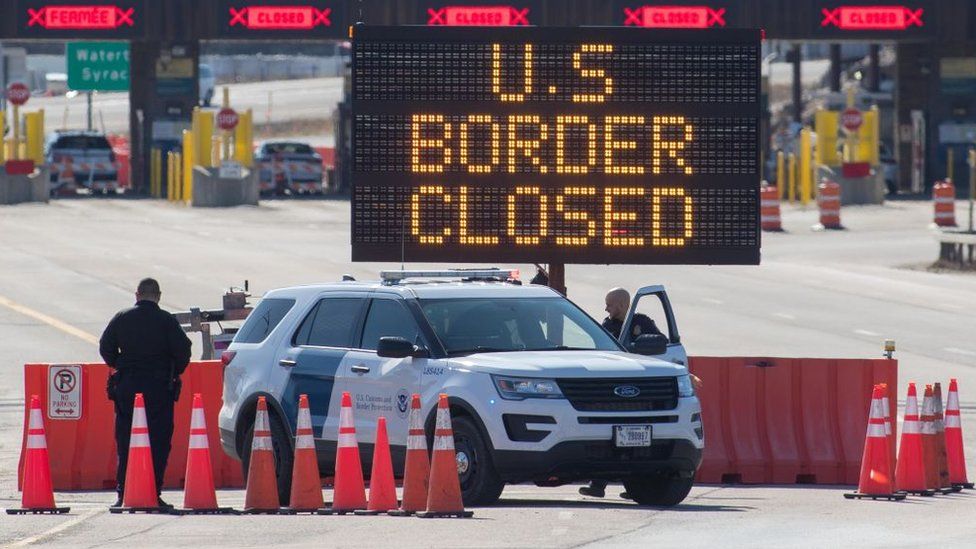 For the past 19 months, the U.S imposed land border restrictions on foreign nationals from Mexico and Canada, however, there are talks that the restrictions will be lifted next month.
The United States is set to lift Canada and Mexico land restictions for fully vaccinated foreigners by November, which was imposed since March 2020 as a measure to deal with the COVID 19 pandemic.
This was revealed by the U.S. Homeland Security Secretary, Alejandro Mayorkas, who made a statement on the border restrictions. He said that in November, the administration "will begin allowing travelers from Mexico and Canada who are fully vaccinated for COVID-19 to enter the United States for non-essential purposes, including to visit friends and family or for tourism, via land and ferry border crossings."
Lawmakers from Canada and Mexico have applauded the new decision by the administration. In their opinion, during this period of the land restrictions, trade has been hindered as well as relationships, since people are unable to visit friends and familiies across these borders. "Since the beginning of the pandemic, members of our shared cross-border community have felt the pain and economic hardship of the land border closures. That pain is about to end," Senate Democratic leader Chuck Schumer, had exclaimed.
Despite the plan to ease the restrictions, unvaccinated individuals will not be allowed access into the country. It was also clearly stated by officials of Joe Biden's administration that the "Title 42" order put in place by former President Donald Trump's administration, which disuaded Mexican migrants from seeking asylum in the U.S, will not be lifted.
In essence, foreign visitors crossing over to the United States will be required to show proof of vaccination and proof of a recent negative COVID-19 test before travel. Homeland Security said the administration was creating "consistent, stringent protocols for all foreign nationals traveling to the United States – whether by air, land, or ferry." On the other hand, Senator Maria Cantwell said this decision "will provide great relief to those waiting to see friends and loved ones from Canada."
Source: Reuters
Featured Image Source: BBC