Lebanon Declares Day Of Mourning After Bloodshed At Protest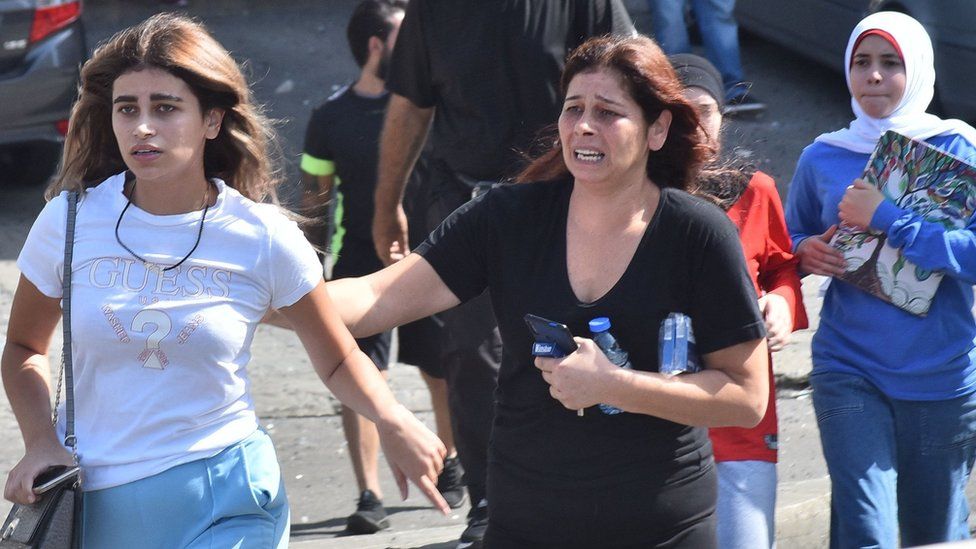 After the break out of violence in the capital, Beirut, Lebanon declared a day of mourning, to honour the 6 lost lives and several others injured.
Violence with gunfire broke out during a protest by Shia Muslim groups on Thursday. The groups were revolting against the investigation of the 2020 blast at the city's port. Narrating what happened, the organizing party of the protest, Hezbollah, said the demonstrators were attacked by gunmen who were positioned on rooftops.
The city's port explosion which killed 219 persons in August 2020 is still being seriously investigated. However, the authorities are yet to expose perpetrators. Hezbollah and its supporters have said the judge investigating the case is biased, but the families of the victims are in support of him.
The protest began outside the Palace of Justice, the main court building, with hundreds of people demanding the removal of Judge Tarek Bitar, the judge investigating the case. However, the peaceful protest escalated as heavy gunfire erupted in the streets.
Several people were hurt in the process of seeking cover, as some were shot by stray bullets, even in their homes. The violence which lasted for hours left streets around central Tayouneh-Badaro area littered with shattered glass. Many have opined that those responsible for the escalation of the protest were members of Shia and Christian militias who exchanged fire in the streets.
Reacting to the violence, Lebanese Forces leader Samir Geagea said the cause of such eruptions are the widespread weapons at the disposal of people. He also encouraged citizens to stay calm in the midst of the situation. He said "The main cause of these developments lies in the presence of uncontrolled and widespread weapons that threaten the citizens at any time and in any place. Citizens should calm down and not be drawn into sedition for any reason whatsoever".
The governemnt has promised to capture and punish every party involved in the violent clashes. They even warned that they would "shoot at any gunman on the roads".
Prior to the violent outbreak, the judge had brought forward two former government ministers and Amal MPs, Ali Hassan Khalil and Ghazi Zaiter, as being connected with the port explosion. Popular opinions have it that the judge is being biased. However, the populace still anticipate what will become of the case.
Source: BBC