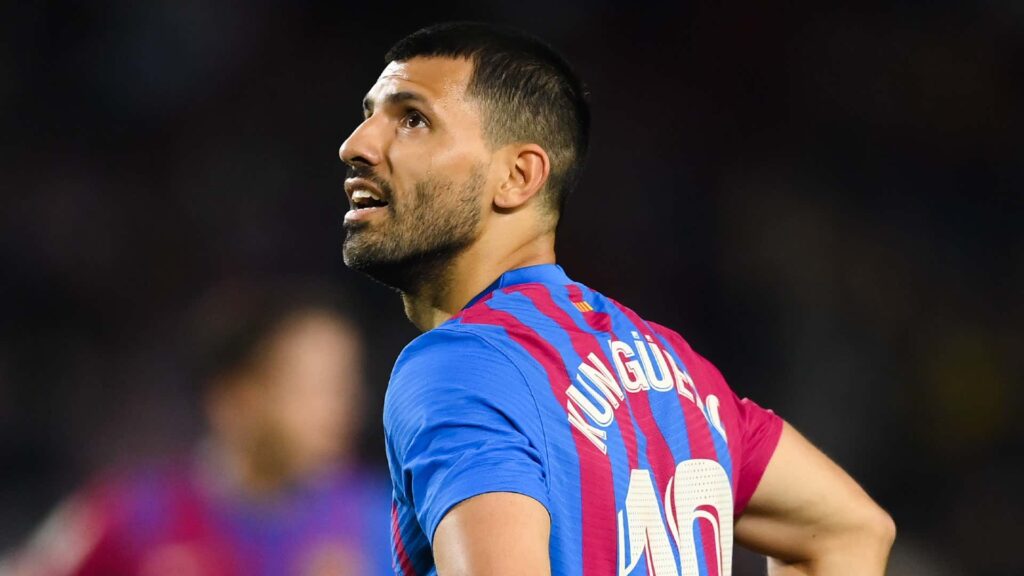 The former Manchester City striker was taken off Barca's league clash against Alaves after doctors detected he was suffering a heart condition.
Argentine striker Sergio Aguero might be forced to retire from football after suffering a heart arrhythmia, a condition which was detected by doctors after he felt discomfort during Barcelona's 1-1 draw against Alaves in the Spanish La Liga on October 30.
Aguero joined Barca in the summer but was sidelined by a calf injury during the start of the season. He would recover and return to the starting eleven, scoring once in five appearances for the Spanish giants before he would be forced off again by the heart condition.
Spanish outlet Catalunya Radio said the heart problem could force Aguero into unplanned retirement at the age of 33.
Following the discovery of the situation against Alaves, Barcelona released a statement informing fans that their star striker will be out for three months.
"Sergio Aguero has undergone a diagnostic and therapeutic procedure by Dr. Josep Brugada,'' the statement said.
"He is out and for the next three months the effectiveness of the treatment will be evaluated to determine his recovery process.''
Barcelona will be hoping his recovery goes on well so he would return and help the ninth-placed league club under new manager Xavi.
Source
MARCA
Featured Image Source: Getty