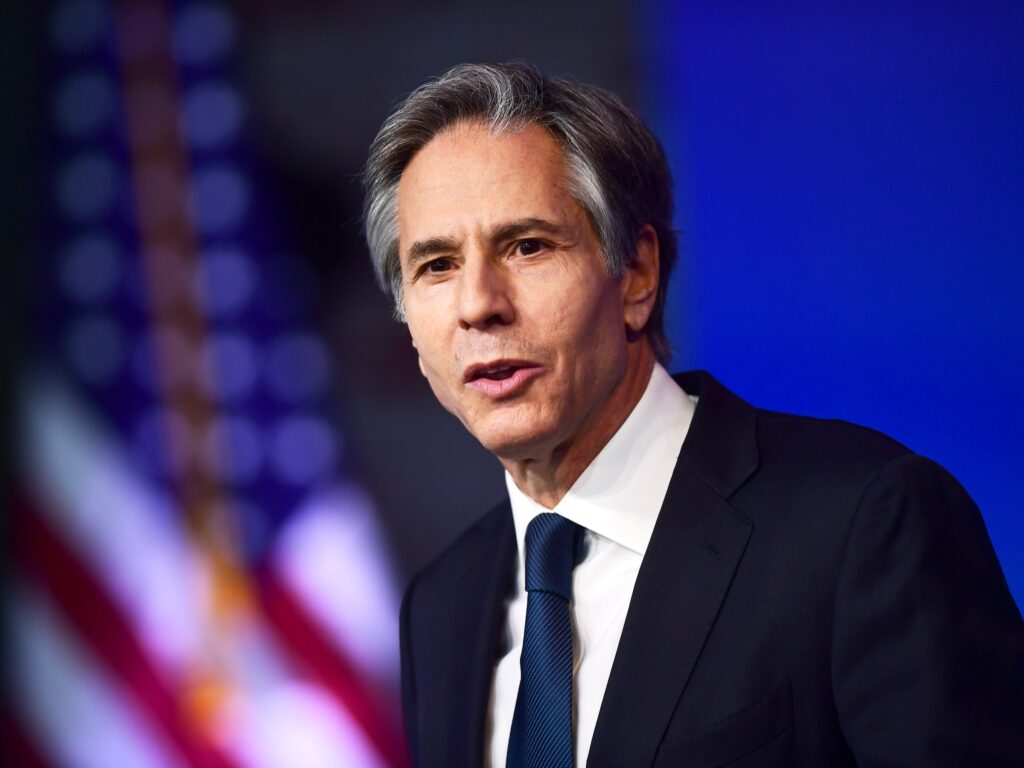 Blinken is expected to meet and discuss with the presidents of the three countries.
Since the victory of President Joe Biden in the 2020 US Presidential elections, the United States Secretary of State Antony Blinken is set to visit Africa officially for the first time after assuming office.
Kenya, Nigeria, and Senegal will all host the American who is expected to meet their presidents and deliver a speech on the US-Africa policy.
In Kenya, Blinken is expected to discuss on the regional security issues disturbing East Africa such as the over one-year old Ethiopian conflict, Somalia, and the military junta in Sudan.
Further discussions during his visit to Africa are expected to border on climate change and ending the COVID-19 pandemic.
The insecurity issue in Nigeria which has seen increased banditry, kidnapping, and terrorist activities amidst a dwindling economy will form the core of Blinken's chat with President Muhammadu Buhari when he visits next week.
Source
BBC
Featured Image Source: Getty