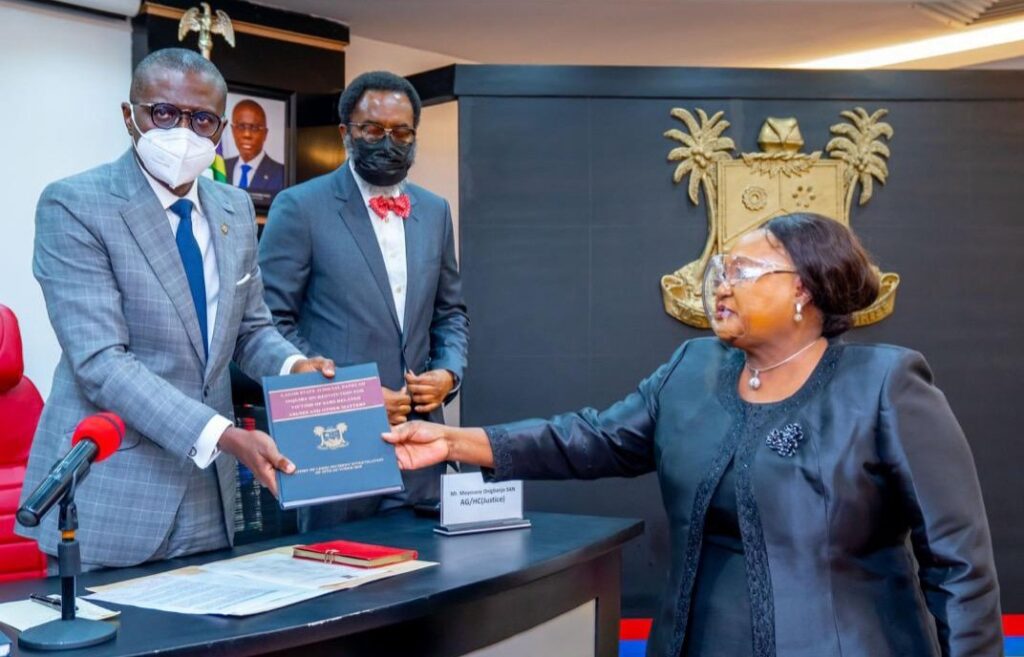 The panel in its 309-page report asked the government to publicly apologise to the Nigerian youth.
Following the release of its final report on Monday which indicted the Nigerian Army and Police over the unlawful shooting and killing of peaceful protesters at the Lekki toll gate on the night of October 20, 2020, details in the 309-page report shows that the Judicial Panel of Inquiry went further to urge the government to rename the toll plaza in honour of victims who lost their lives or were injured during the attack.
In a bid to ensure that victims were not forgotten, the panel recommended "that the Lekki Toll Plaza be made a memorial site for ENDSARS Protest: By renaming to "ENDSARS TOLLGATE.''
The panel which also noted that officers of the Nigerian Police Force from the nearby Maroko Police Station, were drafted to the Lekki toll gate on October 20 to disperse the peaceful protesters hurriedly, also recommended that the "October 20th of every year, is made a "Toll Free Day" at the Lekki Toll Gate as long as the tollgate exists.''
"That Oct 20th of every year be made EndSARS day nationally for the remembrance of our falling youth,'' the report added.
"That for the purpose of restitution, healing and reconciliation, the federal government needs to publicly apologise to the youth for abruptly undermining the protest with their state actors.''
It remains to be seen if the government will act on the recommendations.
Source
Pulse NG
Featured Image Source: Daily Post