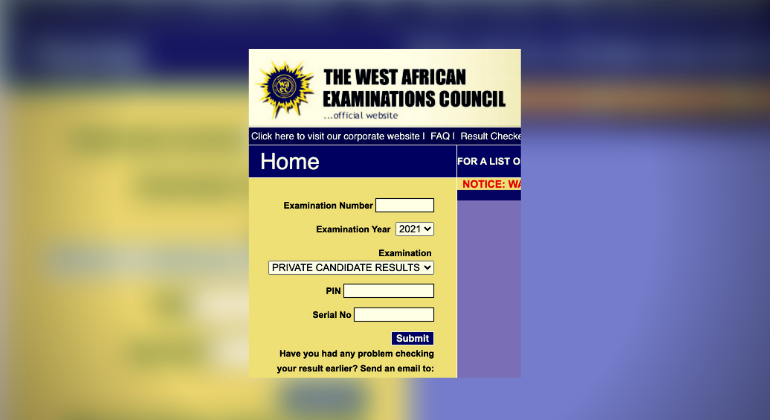 The regional examination body announced the release of the results on Monday.
The West African Examination Council, Nigeria, released the results of the 2021 West African Senior School Certificate Examination on Monday November 22, 2021. WAEC during the announcement by the Head of the Nigerian National Office, Patrick Aregan, said candidates can now check their results through SMS or by visiting WAEC's portal.
How to check 2021 WAEC result via SMS
According to the information released by the examination body, candidates can send the following to short-code 32327:
WAEC*ExamNumber*ExamCardPIN*ExamYear
For example: WAEC*4201001001*123456789012*2021
It is important to stress that there is no need for space in the format above. Also, the candidate will bear the cost of N30 for the result via SMS.
Once the candidate has sent the SMS, the result will be delivered to the mobile phone of the student via SMS.
How to check 2021 WAEC result online
Candidates can also access their results online on the result checker website through the following process as directed by WAEC:
1. Enter your 10-digit WAEC Examination Number.
(This is your 7-Digit centre number followed by your 3-digit candidate number eg. 4123456789)
2. Enter the 4 digits of your Examination Year eg. 2021
3. Select the Type of Examination eg. private candidate result/school candidate result
4. Enter the e-PIN Voucher Number
5. Enter the Personal Identification Number (PIN) on your e-PIN
6. Click "Submit" and wait for the results window to come
NB: The result checker scratch card for WAEC allows for 5 uses only on the examination number.
Source
Punch NG
Featured Image Source: Punch NG