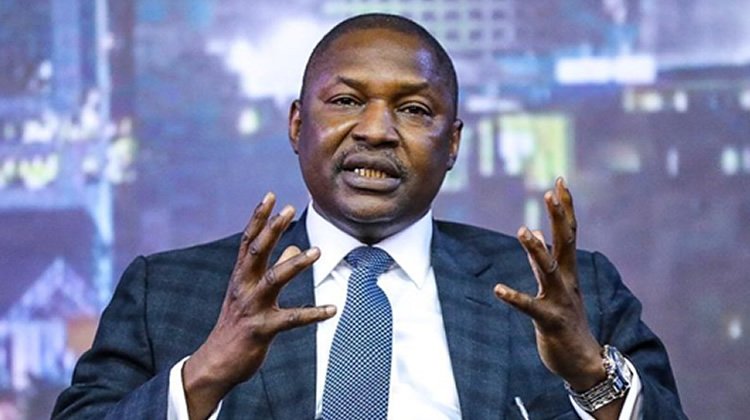 Federal government hesitant in accepting Judicial Panel's report.  
Following the white paper released by the Lagos State Government asserting that the Lekki Massacre was merely an assumption, the Attorney General of the Federation, Abubakar Malami, has said that it is too early to say that live bullets were fired at peaceful protesters on 20 October 2020.
The judicial panel of Inquiry on Police Brutality set up by the Lagos State Government in its report released on November 15, interpreted what transpired at Lekki tollgate as a massacre.
However, Malami in an interview granted to Channels TV stated that the report is not definitive of the actual position of what happened that night; hence it will be premature to infer that live bullets were shot at peaceful protesters.
In his words: "You (referring to the presenter) are jumping into a conclusion that live ammunition was indeed used during the #EndSARS. Whether the report said so or it does not say so, as far as I'm concerned, I'm not in the position to ascertain because whatever it is, one, you said there was a report…. And certainly, there are other investigative components that may at the end of the day translate to criminal prosecution and as such, it is indeed very premature for you to jump into conclusion that live ammunition was used.''
Source
LIB
Featured Image Source: Punch