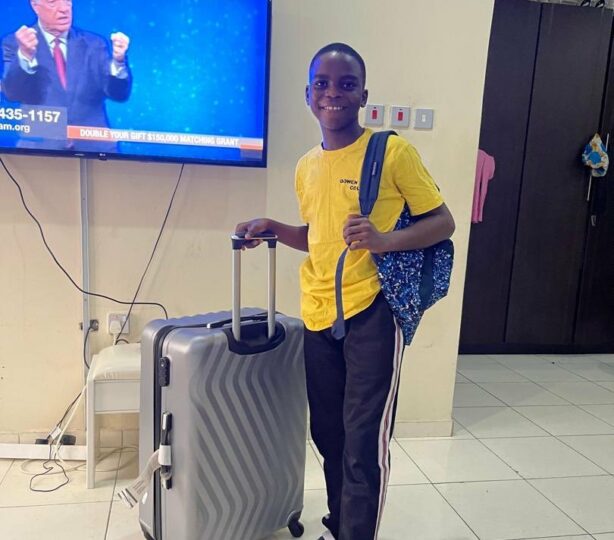 Mr Oromoni has appealed to the Government to investigate his son's murder.
Father of the late 12-year-old pupil of Dowen College, Mr Slyvester Oromoni has opened up about the ast words of his son before giving up the ghost.
Sylvester Omoromi Junior was allegedly bullied to death by some seniors for refusal to join a cult. The 12 year old reportedly died from the injuries he sustained.
In an interview with Arise TV on Sunday Mr Oromoni said:
"I told the woman, I read your statement that my boy died as a result of a football injury, if football can injure someone's mouth, and make one to be in so much pain, I think the government should look at the situation the boy passed through."
"When he was about to give up, he cried and said, 'I don't want to die!' Even after he died and cotton wool was already in his nose, tears were still coming out of his eyes" Mr Oromoni lamented.
Oromoni Junior's death has lingered on and is gradually becoming a national concern as a lot of Nigerians home and abroad is demanding justice for the boy.
Source
Gistlover
Featured Image Source: GistReel