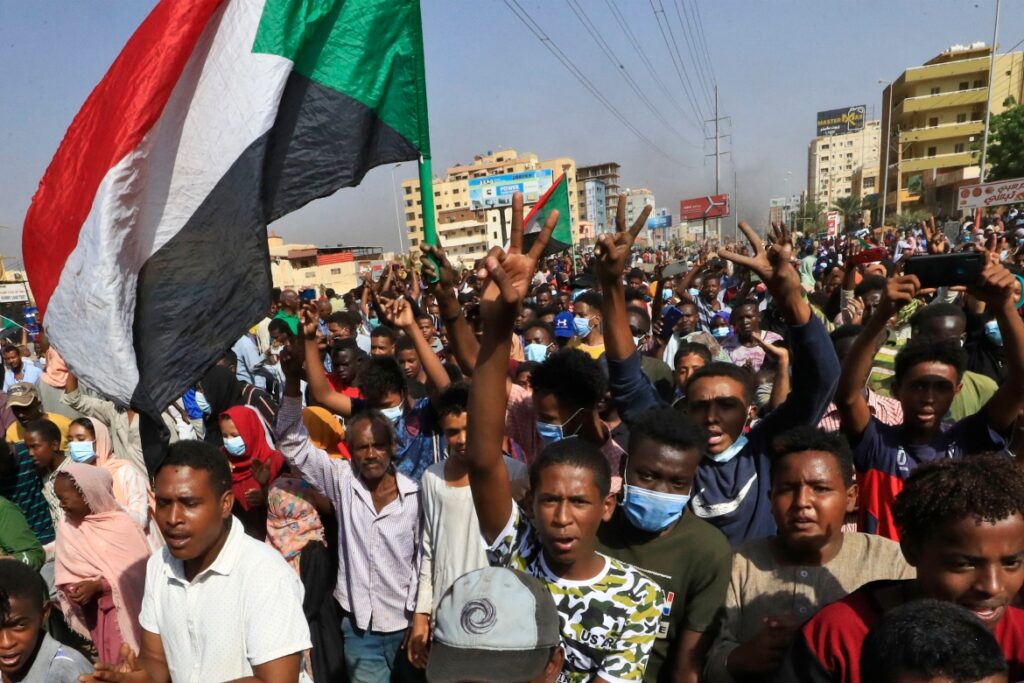 The demonstrators do not find the military trustworthy and have dismissed any form of power sharing arrangement.
Thousands of Sudanese citizens have joined mass protests against the military control of power in the North African country as they mark the third anniversary of a famous insurrection. Hundreds of thousands of people paraded the capital city Khartoum where they were repelled with tear gas by security forces on Sunday, December 19.
Unrest in 2019 led to the ousting of Sudan's long-term President Omar al-Bashir. Civilian and military hierarchy then entered a doubtful power-sharing arrangement, until the October 2021 coup.
In November, overthrown Prime Minister Abdalla Hamdok was reinstated to power after being placed on house arrest by the military. However, the move has failed to prevent demonstrations in the country, as protesters are calling for a democratic government free of military interference.
On Sunday, protesters moved towards the presidential palace in Khartoum, residence of coup leader Gen Abdel Fattah al-Burhan chanting: "The people are stronger and retreat is impossible.''
They also wished for Gen Burhan's destruction:
"Any form of coup is rejected, even with Hamdok's return to the government. Our revolution, the glorious December revolution, is for the sake of a civil institution and a complete civil authority, not for the sake of individuals,'' a protester told AFP news agency.''
Demonstrations have also been held in several other cities across the country.
From the power-sharing arrangement reached in 2019, General Burhan was due to recede power to a civilian last month but has defended the coup, saying the army prevailed to avoid a civil war that was brewing because political groups had been provoking civilians against the security forces.
He further emphasised that Sudan is still devoted to transition to civilian rule, with elections scheduled for July 2023.
Reinstated Prime Minister Mr Abdalla Hamdok will oversee a cabinet of technocrats until elections are conducted. It is still uncertain how much level of control the new civilian government will have, as it may be answerable to military supervision.
Source
BBC
Featured Image Source: AFP