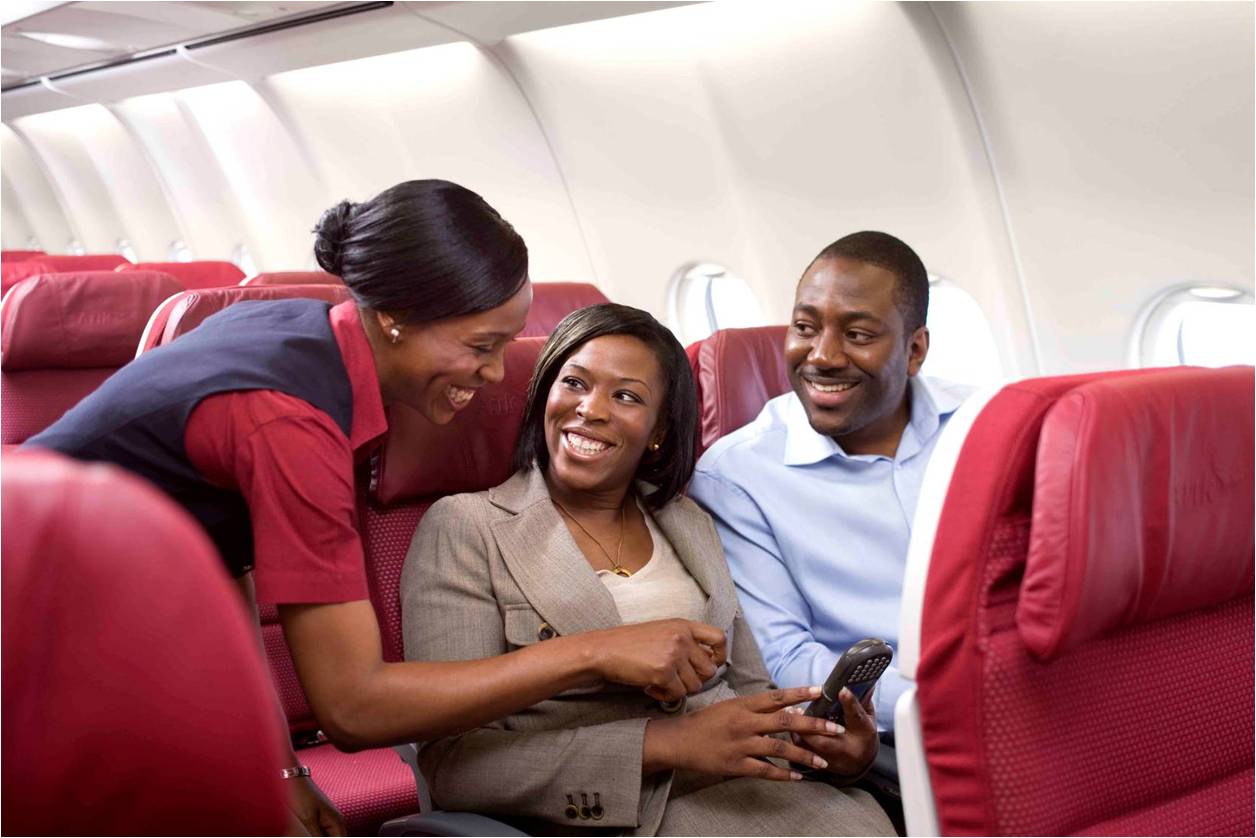 While it is no news that air travel has its complex sides, airlines have created various means of interaction between themselves and their (prospective) customers. What forms the basis of this interaction between an airline and its 1st-time or repeat traveller is the avenue for the traveller to purchase flight tickets and make whatever change he/she desires on their tickets. However, many, especially 1st-time flyers do not know of these various means of interaction and how to use them even for basic actions such as purchasing local flight tickets for trips within the country. Hence, this article highlights and briefly explains 3 fundamental means through which 1st time and repeat customers can purchase flight tickets for air travel across Nigeria. Without any more delay, let's delve right into it.
Over The Ticketing Counter
This is a physical touch-point for customer s as they interact directly with the front-line staff of the airline whose ticket they wish to purchase. Here, passengers can make enquiries on flight dates, time, and prices before purchasing the ticket. Passengers can easily walk to anywhere an airline has a ticketing counter to purchase a ticket, the foremost place where passengers can come into contact with an airline ticketing counter is at the airport, though ticketing counters are also available at top-rated hotels, commercial plazas and Malls.
Note: After the purchase of a ticket, you'll get it printed and/or delivered into your mailbox. REMEMBER! At the airport, it's a no mask no entry policy.
Online Booking
Airlines being customer-centric and in keeping up with contemporary trends, have a strong presence online. Websites and social media accounts are digital touch-points with which they interact with their customers. Through websites, customers can easily buy tickets, check flight dates & time, select seats as well as routes covered by the airlines. Also, if passengers aren't comfortable paying via the website they can easily book-on-hold online, write down their reference code and then pay over the counter. Some of the top airline sites in Nigeria are Flyaero.com, Arikair.com, and Flyairpeace.com, amongst others.
Note: A new article showing how to buy tickets online (via the website) with pictures will be published soon. Stay tuned
Through An agent
Travel agents, specifically travel protocols are 3rd party agents that can help meet a passenger's travel needs. They liaise with airline staff to help passengers book tickets, re-schedule flight tickets, request for a refund in cases of cancelled flights and on some occasions, check-in a passenger while he/she is not physically present (that means before they arrive for their flight). Travel protocols enjoy special relationship with airlines and their staff, and these transfers to the customers that they serve.
Note: To help you not fall into the hands of scammers, only choose your travel protocol based on the recommendations of someone you trust.
How do you purchase your flight tickets? Do you use any of the means listed above? Kindly share your experiences on how you purchase your flight tickets in the comments section below. For enquiries per flight issues, contact me via mail: IkheoaDaniel@rocketmail.com or
WhatsApp – 08166065697.
Featured Image Source: Buzz Nigeria