Burna Boy And Davido Settle Beef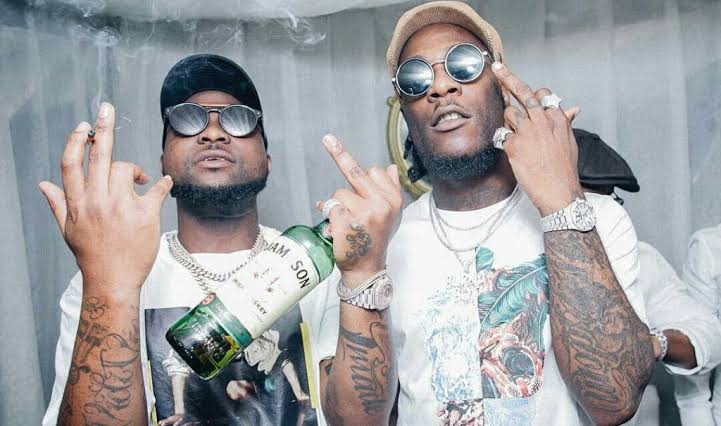 Burna in an Instagram post on New Year eve said he is now in good terms with Davido after settling a misunderstanding.
Superstar singer Burna Boy has revealed that he has squashed his beef with fellow singer Davido. The self-acclaimed 'African Giant' made the disclosure in an Instagram stories post on December 31, 2021. It will be recalled that the pair had a strained relationship in 2020 which dragged on to 2021 with the public having no real clue to the reason behind their beef.
The pair would throw jibes through lines in their songs. A line from Davido's 2020 hit track 'Fem' said "tell Odogwu say we like to party,'' apparently hitting out at Burna. The Grammy award-winning singer (Burna Boy) is also believed to have aimed a jibe at Davido with his song "Way Too Big.''
After over a year of bitter rivalry between the pair which once saw them square-off in a Ghanaian club, Burna who recently pledged to only show love throughout the rest of his days on earth said in his post: "FYI, I have no issues with Davido. We good now.
"David wasn't trying to 1 on 1 me, but we figured it out. 2022, all of us must love ourselves by force. If not, make we just kill [each other] – no middle ground again. Forward ever, backward never. This is my last post of 2021, God bless us all.''
Burna and Davido's settlement is big news in the global entertainment space as fans would be looking forward to collaboration by the two who are unarguably some of the biggest Afrobeats acts. Fans of Afrobeats are surely looking forward to what 2022 has in store for them.
Source
Instagram @burnaboygram