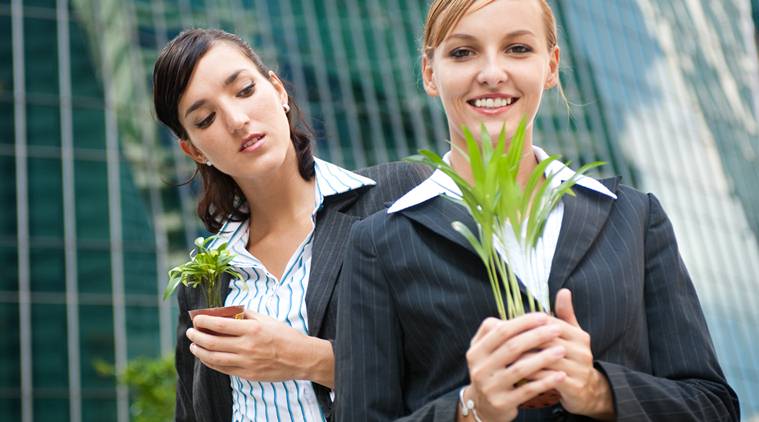 Be yourself; everyone else is taken
Oscar Wilde
Competition is fun isn't it? It makes things more enjoyable and pushes you to work harder and strive to become better. It can be a fun rivalry between friends, family members, or coworkers. Competition is what makes sports fun to watch, especially the game of football. Everyone is aiming for one thing and one thing only, and that is to win.
The thing about competitive people is that they always want to be the best. They get competitive with their friends and even family on a daily, could be over playing board games or just a simple family sport. The truth is they hate to loose. HATE IT. Don't we all though? Ohhh the struggle.
But sometimes one can get so caught up in competing that it is like they are never happy with who they are or where they are in their lives. Instead of being happy for the people who tend to be better at some things than they are, they just want to be better than the competition. This is something that a lot of people have really struggled with and still do daily. Social media does not help either and IT IS OKAY! that you don't get the most likes on Instagram or that you aren't creating all of those clever ideas on Pinterest (Pinterest is there for you to steal all the great ideas anyways, right?).
Competing leads to comparing, specifically comparing ourselves to other people and their talents. Now, the truth of the matter is, we weren't all created to run a marathon, be a fitness model, perform motivational speeches in front of thousands of people, create a software database, or be an actor on the big screens. We were all created to do different things and meet different needs at different times and areas, so it is better to find your spot and own it than live in someone's spot, living another person's dreams and in the end you feel like you haven't lived.
So, you ask, how can you help yourself from turning a healthy competition into a comparison battle?
AVOID The Influence Of Social Media
Social Media is a great resource to connect with others and to also learn from them. The problem is that if you are not in the right mindset, it can really affect your self-esteem. We've all been there. That moment you are scrolling through your news feed and viewing the best part of everyone's life unfolding, and watching people live their best life and gain ground in their careers goals. It can be depressing, especially if you are having a bad day but most and everything on social media like they say ''is all for the gram,'' a lot of people have stuffs they go through that you can't comprehend, and your life might be way better than theirs.
Remind Yourself Of Who You Are
Sometimes we need a reminder of how great we really are. While you're away from Instagram and Facebook, write down a list of all the things you are great at and all the things you have accomplished! Maybe, ask your best friend or partner what you are good at or what qualities they love best about you (because sometimes it is hard for us to talk ourselves up). Remember to stay confident in the abilities that you have.
Choose Praise Over Jealousy
One of the most therapeutic things to do when you start to compare yourself to others is to be supportive instead of envious. It's easier to encourage and admire these people than trying to find something negative about them. So, when you see your friend achieving more, encourage and support them, lean closer to learn from them. Remember that we are all made to be different. We are all expert at something but that doesn't mean it has to be the same thing.
Source
Nashvillefit Magazine
Featured Image Source: Passion Intellect Pesistence