Shan George Believes Side Dudes Are Worse Than Side Chicks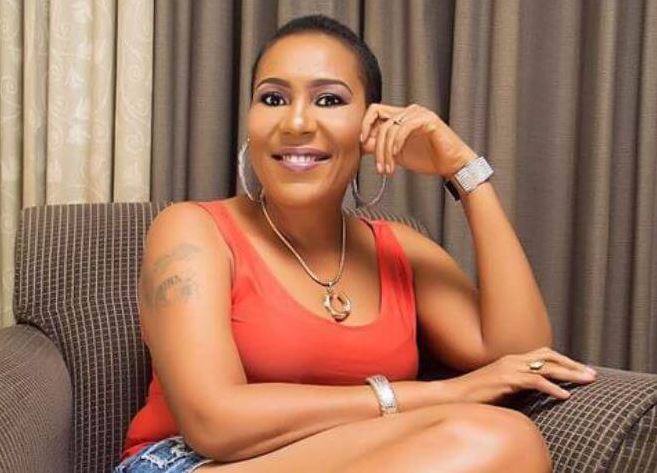 The veteran Nollywood actress has weighed in on the debate surrounding side chicks and side dudes.
Popular Nollywood veteran, Shan George, has opined that side dudes are more dramatic and problematic than side chicks.
The veteran actress made this known in a recent post on social media. George, 51, stated that there are many criticisms against side chicks, and in reality, the side dudes are the ones that cause a lot of drama.
She further explained that pressure from side dudes could end their partners' marriages faster than how pressure from side chicks affects their partners' homes.
"People yabbing side chicks, when actually na side dudes wahala worse pass. Their by force fit break person marriage faster than a side chick even thinks about such. Phewww, God save us," the bi-racial film director wrote.
George, born to a Nigerian mother and British father, had her first marriage when she was 16. The mother of two, however, had several broken marriages afterward. George is now a grandmother after her son welcomed a baby with his girlfriend in 2014.
The veteran actress was a toast of the Nigerian movie industry in the early 2000s. She featured in her first soap opera, "Winds of Destiny" in 1997 before she had her breakthrough role with the movie "Thorns of Rose". She has featured in many Nollywood movies, such as Welcome to Nollywood, Travails of Fate, Made in Heaven, London Forever, A Second Time, and several others. She also featured in the popular soap opera, Super Story, titled "Revenge."
The multiple award-winning actress is also a singer. She released her debut studio album "Dance" in 2010. She is an alumnus of the University of Lagos, where she studied Mass Communication. She is also the Founder and CEO of Divine Shield Film Academy in Calabar.
Source
The Nation