Linking Me To Drugs Made Me Feel Low- Obi Cubana Cries Out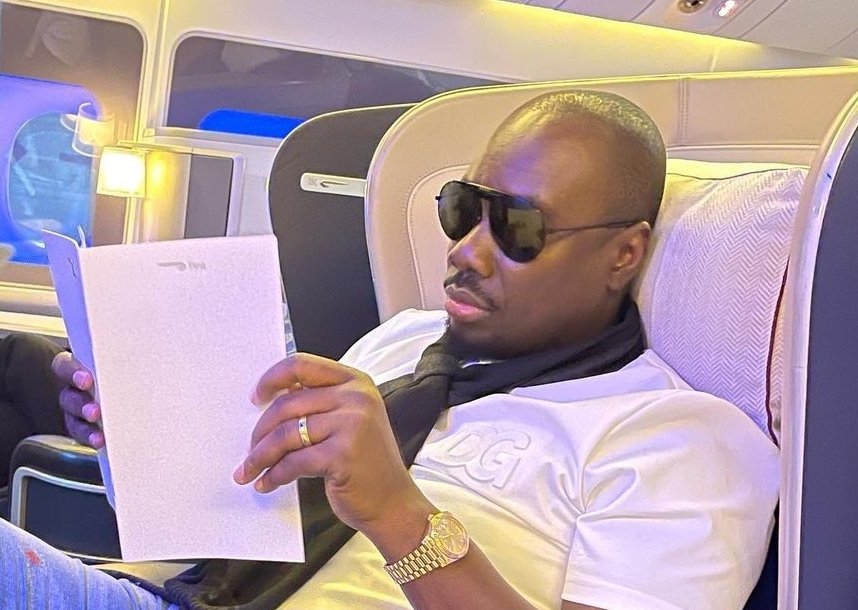 The Nigerian socialite has been quizzed by the EFCC and NDLEA on different occasions.
Nigerian nightlife king Obi Iyiegbu popularly known as Obi Cubana has stated that he feels irritated to be linked with hard drugs illegal trade.
He made this statement while speaking with popular OAP, Daddy Freeze. Cubana stated that it is repulsive for NDLEA to link him with drug business on the suspicion that some convicted drug dealers paid money into his account.
While narrating his experience at the NDLEA office, Obi Cubana said: "I was in detention for four days and three nights. I did not feel bad because I knew the agency would do a thorough job and if I am cleared, I'd be let go."
The popular nightclub owner also stated that he doesn't suspect any foul play as nobody was after him. However, he revealed that linking him to drugs is repulsive as he felt low.
"There was no witch-hunting. Nobody was after me. But to link me to drugs, it is repulsive. I have never felt so low. To me, it's repulsive," he said.
Remember it was earlier reported that Obi Cubana was at the NDLEA office a few days ago and answered questions regarding the possibility of his involvement in the drug business. It was alleged that three convicted drug dealers from Nigeria, Malaysia, and India paid money into his account.
A source within the NDLEA told Punch that the popular club owner was questioned for about five hours before he was allowed to leave and come back on an agreed future date.
"Obi Cubana arrived at the NDLEA office around 9am and responded to questions for some hours before he was granted bail at 2pm. There are suspicions that he may be a drug kingpin. Some convicted drug dealers paid funds into his account," the source said.
Source
LIB