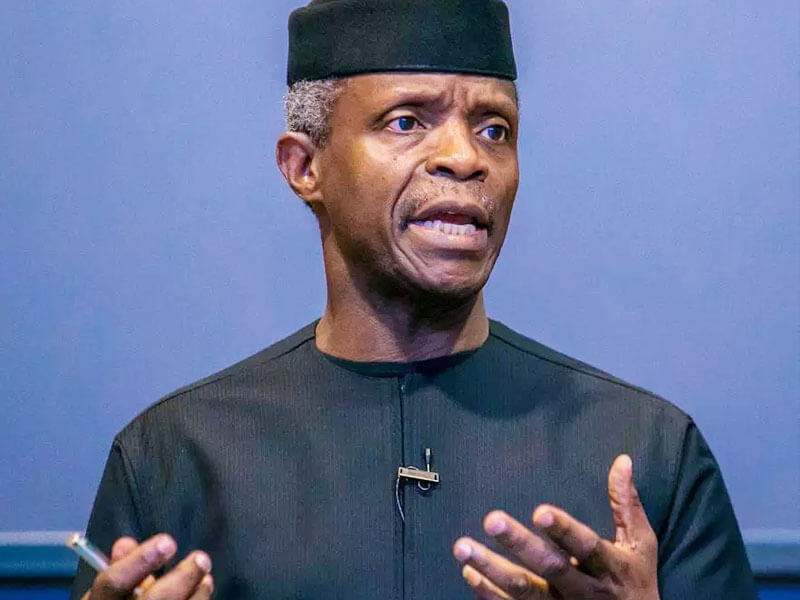 Osibanjo is rumoured to be in contention for the party's 2023 presidential ticket.
Nigeria's Vice President, Professor Yemi Osinbajo, has stated that the government of President Buhari and the ruling All Progressives Congress (APC) is committed to the wellbeing of the 'common man' in Nigeria and also ensures that the common man gets the dividends of democracy.
This was disclosed in a statement released earlier today, Saturday, 29 January 2022, titled, "Why APC is focused on common man's welfare, by Osinbajo," and was signed by the Senior Special Assistant to the Vice President on Media and Publicity, Laolu Akande. The Vice President had earlier received delegates of the APC Professional Forum at the State House in Abuja on Friday, 28th, January 2022.
Akande stated: "This is a party of the common man, a party of the people, a party that takes as its cradle, the importance of ensuring that the common man benefits maximally from the government which is why we have the big programmes like the Social Investment Programmes, the largest of its kind in the continent and several of such other programmes that emphasize how serious we take the lot of the common man."
Osibanjo noted that the ruling party was formed about nine years ago but the party has made its impact concerning the welfare of the populace.
"We are the ruling party in Africa's largest democracy which by itself is a phenomenal achievement for such a young party. But you'll find that in the particular ideological direction of our party, it's one that it was clear to the founders of the party, the initial persons and groups that came together to form the party and they came from different parties. Still, it was to present left of centre, a social democratic alternative to the ruling party," the statement read.
"There are many people that say, well, we have not done this, we have not done that. There are so many ways of looking at it, but the truth of the matter is that the party was committed and is seen across the country as a party of the common man, which is why I think the role of the Professionals Forum is particularly important because we are trying to shape the ideology of the party."
Source
Punch NG