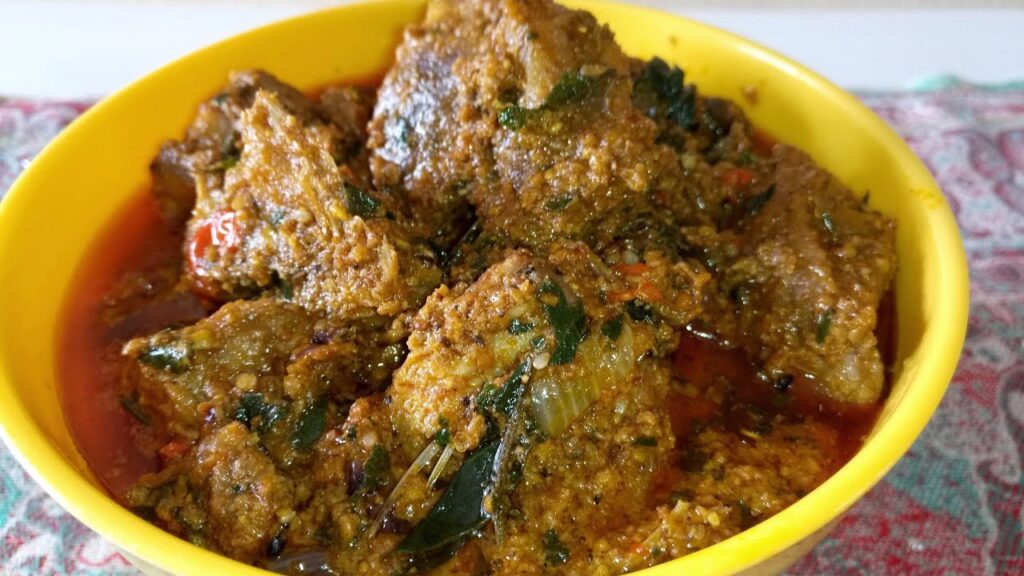 Oho Ihia (Beniseed soup or African Sesame soup) is one of the many delicacies of the people of Benue state. It is common with the Igede tribe of the state. The soup is best enjoyed with pounded yam or akpu( a meal made from cassava).
Beniseed is healthy as it can be used to prevent health problems like constipation, anaemia, diabetes etc, and also acts as cure to some health challenges. It is also very healthy for the heart.
Ingredients:
Ihia (beniseed) grinded
Okpehe
Dried fish
Meat or Fish
Oturokpa
Palm Oil
Pepper (Fresh or Dry)
Seasoning Cubes
Salt
Preparation:
Mix ihia with little water to make a thick paste or balls. Cook your meat and dry fish to make a stock.
Add ihia in boiling water and allow to cook for 3minutes. Add your meat stock, meat, dryfish and okpehe. Add your salt, seasoning cubes and pepper to taste.
Add palm oil and finally, add the oturokpa.
Featured Image Source: YouTube