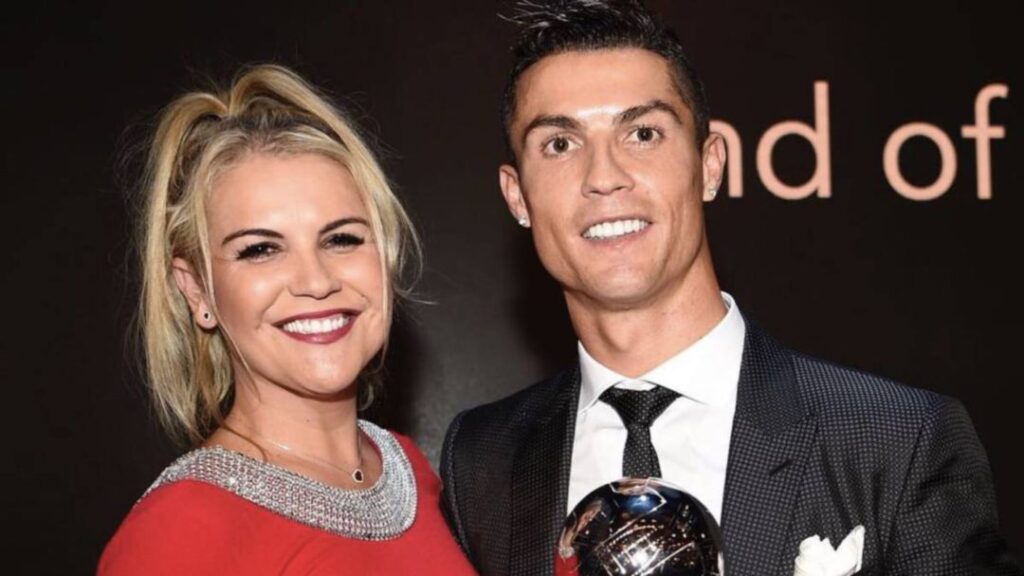 Aveiro believes her brother is struggling and deserves more love than criticism from his country.
Cristiano Ronaldo's sister, Katia Aveiro, has hit out at Portuguese football fans for being "forever ungrateful'' after criticizing her brother for his performance in Portugal's 1-0 loss to Spain in the UEFA Nations League on Tuesday, September 27.
Ronaldo missed some key chances as a late strike from Alvaro Morata saw Spain qualify for the semi-final of the tournament ahead of Portugal. Critics called for Ronaldo to retire despite his insistence to keep playing and captain Portugal to the Euros in 2024.
Aveiro had enough of the criticism and took to Instagram to hit at fans for forgetting so soon all her brother had done for the country.
"He has his family and those who love him by his side. They will always be by his side, no matter what…But the current times don't surprise me at all. The Portuguese spit on the plate they eat [from], it has always been that way.That's why when someone appears from the ashes and changes mentalities, it bothers… With you always, my king. Calm down.''
Katia Aveiro
The Manchester United star's sister could not hold back emotions and described the Portuguese people as "sick, petty, soulless, stupid, ungrateful and forever ungrateful. This guy who's sitting, he's on his knees… There's no one to give him a hand…. It is cruel. And it was already so much, but so much that he gave and gives. The one sitting is called Cristiano Ronaldo and he is just the best player in the world.''
Ronaldo holds the record for the highest goal scorer in the history of men's international football with 117 goals for Portugal. He captained Portugal to their first major international trophy (Euros 2016), and also played a key role in their UEFA Nations League title win in 2019.
Source
LIB
Featured Image Credit: Juve FC