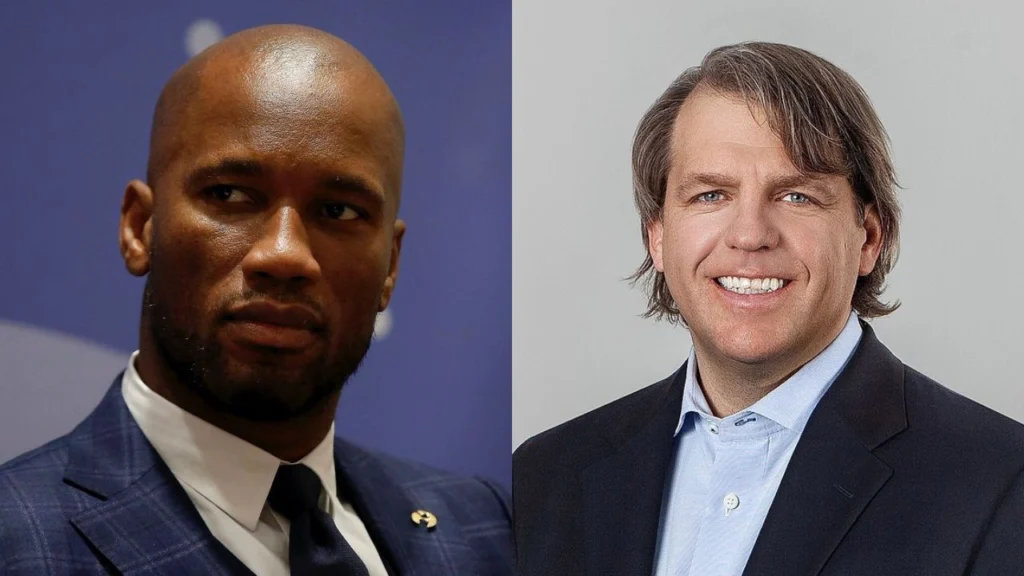 Drogba believes Chelsea has lost its principles.
Legendary Chelsea FC players, Didier Drogba and Michael Ballack, has criticized the club's new owner, Todd Boehly, over his management style. Boehly purchased the West London club following sanctions on former owner, Roman Abramovich, by the British government due to the war between Russia and Ukraine.
Since taking charge, Boehly has dismissed a number of technical and backroom staff including UEFA Champions League-winning manager, Thomas Tuchel, Petr Cech, and Marina Granovskaia.
Drogba believes that the American businessman's treatment of staff behind the scenes is disappointing, and insisted that the club should return to its former principles.
"I knew this club with a certain class during the Abramovich era, but today I find it lacking.It's very hard for me to see how they got rid of certain people, for example the physiotherapists, who were there for a very long time. They should go back to the principles and values they had."
Didier Drogba
Michael Ballack expressed surprise towards the sacking of Tuchel and questioned Boehly's management style.
"I was surprised by the sacking. For me it was incomprehensible when a coach is dismissed so quickly. Especially because Tuchel had such a great success like winning the Champions League.We have to see if it works in the long term. I believe that you have to approach such a successful and big club carefully. Chelsea doesn't need any upheaval. Boehly is doing it differently now with his elbow mentality."
Michael Ballack
Chelsea currently sit fourth on the English Premier League table.
Source
Completesports